Posted By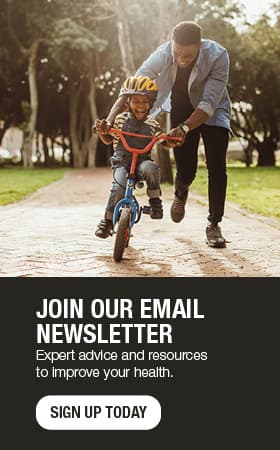 How safe is your nursery?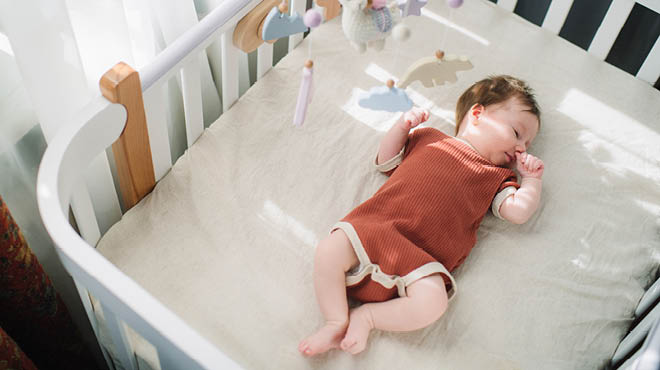 After months of anticipation, you've welcomed your child into the world. Your main priority now is to keep your little miracle safe. Your baby will be spending much time in the nursery, so it's important to check for, and correct, any potential safety hazards.
Take a few minutes to evaluate each part of your nursery with these tips in mind:
Crib and bassinet safety
Sudden infant death syndrome (SIDS) is the unexplained death of an infant under 1. While the exact cause of SIDS remains under investigation, research has shown that a safe sleeping environment has an impact on prevention.
Safe sleep guidelines are recommended to help reduce the risk of sleep-related infant death, including:
Always lay babies to sleep on their backs on a firm, flat surface. A mattress should fit snugly into the frame of the crib or bassinet, with no gaps.
Avoid co-sleeping. Your baby should have his or her own sleeping space in a crib or bassinet. It's recommended that the baby sleeps in the same room as the caregiver for at least the first six months of life.
Do not place loose blankets, bumpers, pillows or stuffed animals in a crib with a sleeping infant.
Window safety
Windows can pose a threat no matter how high they are above ground.
To ensure your children's safety around windows in the nursery and other parts of your home, it's recommended to:
Move furniture away from windows.
Supervise children in rooms with open windows.
Never rely on screens to prevent falls.
Install a stop that prevents windows from opening further than 4 inches.
Install window guards to cover the lower portion of the window.
Open double-hung windows only from the top.
Secure cords from blinds or curtains out of reach of children.
Nursery safety tips
Additional safety recommendations in the nursery include taking steps to:
Place a night light in the nursery and any nearby bathroom and hallway.
Install smoke and carbon monoxide detectors, and check their function regularly.
Anchor heavy furniture, such as dressers and bookshelves, to the wall. Safety straps or wall anchor kits can be purchased separately if the furniture does not come with them.
Safety outside the nursery
While it's important to keep furniture inside the nursery safe for infants, you also should pay attention to other furniture in your home, including:
Never leave a baby unattended on an elevated surface.
Place bassinets or car seats on the floor rather than on tables, counters, beds or other furniture.
Place bumpers or guards on sharp corners of furniture.
Read more about childhood safety:
Sarah Kruse, M.D., is a pediatrician in Pediatric & Adolescent Medicine in Onalaska, Wisconsin.