We are experiencing high call volumes:
Use your account on the Mayo Clinic app or patient portal to check symptoms, get care recommendations and make an appointment.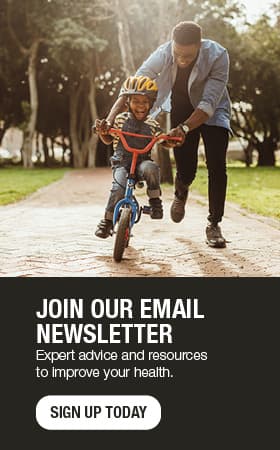 Get radiant hair, skin and nails naturally
By Mayo Clinic staff
Between the lotions, argan oil and nail growth polish, the hair, skin and nails department really stretches the income. Instead of spending your hard-earned money on these products, I suggest spending it on groceries. Dietitians say your diet is a major contributing factor to the condition of your hair, skin and nails, and if you're on point with your nutrition, natural beauty usually follows.
When you're getting the right amount of vitamins and minerals every day, your body will function better. That means hydrated skin, shiny hair and strong nails.
Though you should be getting the 100 percent daily value of every vitamin and mineral, essential hair, skin and nail vitamins include: A, E, D and iron. One mistake many make is trying to consume too much of one vitamin or taking unnecessary supplements on top of an already balanced diet.
When you take an excess vitamin, sometimes it can cause a depletion of another. Your body also gets rid of what you're not using, causing you to waste money on unnecessary supplements.
A prime example is zinc and copper. Research shows those who ingest an excess amount of zinc, often experience a depletion of copper, a mineral important in bone health.
The extra supplements, while necessary for some, are not for all. If you're eating a balanced diet of vegetables, fruits, grains, lean proteins and healthy fats, you shouldn't need the pricey biotin. If you're going to take any supplement, it should be a multivitamin that provides 100 percent of the essential vitamins and minerals.
Incorporating your essential vitamins, healthy fats and proteins are absolutely key. The healthy fats provide hydration to your hair, skin and nails. Your hair is primarily made of protein, so protein intake is necessary for hair growth.
Lacking essential vitamins and minerals can not only prevent you from acquiring radiant hair, skin and nails, but it can also make them worse. Individuals who participate in low-calorie or low-carbohydrate diets sometimes experience thinning and breaking of hair strands. Carbohydrates provide a significant amount of calories, and when drastically reduced, it may not be enough energy needed to support hair growth. Instead, the calories provide energy to the vital organs and tissues in the body. When people greatly restrict their calories, they may not get enough of the essential nutrients, especially those healthy fats and proteins. Twenty to 30 percent of your calories should be coming from healthy fats with 20 percent from protein and 45 to 50 percent from carbohydrates.
Keep a balanced diet, and your hair, skin and nails will thank you.
Here's a quick guide to some foods that will aid your flawless hair, skin and nails:
Healthy Fats
Olive oil
Canola oil
Omega 3's (healthy nuts, such as almonds)
Protein
Chicken
Turkey
Lean red meat
Shrimp
Fish
Salmon
For healthy nails, calcium intake is important:
Milk
Cottage cheese
Plain/vanilla Greek yogurt
---
For the safety of our patients, staff and visitors, Mayo Clinic has strict masking policies in place. Anyone shown without a mask was either recorded prior to COVID-19 or recorded in a non-patient care area where social distancing and other safety protocols were followed.
Topics in this Post