Posted By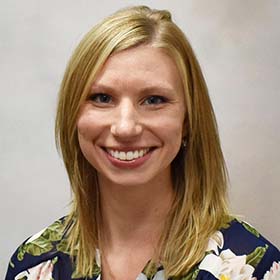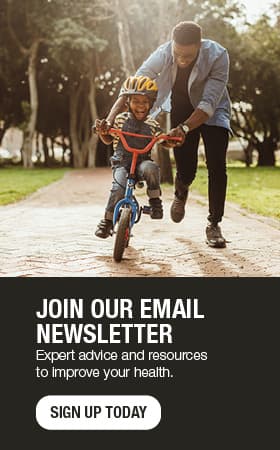 Fueling strategies for distance runners
Distance running — a 10k, half marathon or full marathon — all are high-calorie-burning endurance events that require a solid nutrition plan. Depending on your body weight, the duration of the run and the intensity of your training schedule, you'll need to adjust your nutrition plan or fuel accordingly. In fact, timing your meals to match demands of the sport can be the difference between finishing strong or not finishing at all.
Key nutrients that provide energy are carbohydrates, protein and fat. Here are some tips and ideas to help fuel your practice and competition:
CARBOHYDRATES
During intense training periods in which you're training for one to three hours each day, carbohydrates should make up most of your diet. Eat 2.7 to 4.5 grams of carbohydrate per pound of body weight per day. For example, a 135-pound runner would need 365 to 607 grams of carbohydrate per day.
Choose high-quality carbohydrates, such as whole-grain breads, cereals, rice, pasta and starchy vegetables, fruit, and low-fat milk and yogurt.
These foods have 15 grams of carbohydrate:
One slice of bread
One 6-inch tortilla
1/2 cup corn
1/2 cup mashed potatoes
1/2 medium baked potato or sweet potato
1/3 cup rice
3 cups popcorn
One small apple
15 grapes
Two tangerines
2 tablespoons raisins
1/2 cup orange juice
3 cups green beans
1 1/4 cup milk or yogurt
PROTEIN
Protein provides the building blocks for muscle mass. You need about 0.6 to 0.8 grams of protein per pound of body weight. For example, a 135-pound runner would need 81 to 108 grams of protein per day. It's important to know that eating more than the recommended amount will not build lean mass faster.
Choose protein foods, such as lean beef and pork, chicken and turkey, beans, nuts, eggs and low-fat dairy products.
These foods have 7 grams of protein:
1 ounce cheese
1 ounce beef, pork, chicken or turkey
1/4 cup cottage cheese
1/2 cup black beans or kidney beans
One whole egg
2 tablespoons peanut butter
1 cup milk or plain yogurt
FATS
There's no specific recommendation for fat for runners, but healthy fats should be a part of every runner's diet. Healthy fats include nuts and seeds, nut butters, avocado, and olive or canola oil.
FUEL BEFORE, DURING AND AFTER A WORKOUT
If possible, eat three to four hours before a long training run or competition. Aim for a low-fat meal with 200 to 300 grams of carbohydrates and about 30 grams of lean protein. This will ensure you have enough fuel but will leave time for your stomach to empty before you start your run. An example would be a turkey sandwich with baked chips and a side of fruit.
If there isn't enough time to eat three to four hours prior to run or race, eat a snack one to two hours before. Good choices include fruit, milk, a bowl of cereal, yogurt, a small bagel with peanut butter, or cheese and crackers. If there's less than an hour before exercise, the best choice may be liquids, such as a sports drink or a low-fat liquid meal replacement.
For training runs lasting longer than one to two hours, try to eat 30 to 60 grams of carbohydrate every hour. Choices include sports drinks, sodium, potassium, and energy gels or chews with water.
After practice, recover with a carbohydrate and protein-rich snack. Carbohydrates will replace muscle glycogen that was lost during a long training run or race, and protein stimulates muscle protein repair. Ideas include a turkey or grilled chicken sandwich, low-fat chocolate milk, cottage cheese and fruit, or cheese and crackers.
If you're planning on running the next day, start your recovery within 30 minutes after training. If the following day is a rest day, add recovery foods to your next meal.
Allie Wergin is a registered dietitian nutritionist in New Prague, Minnesota.