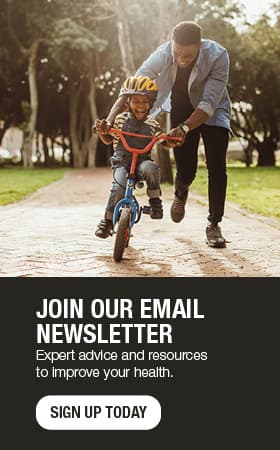 Eating for your heart: The Mediterranean diet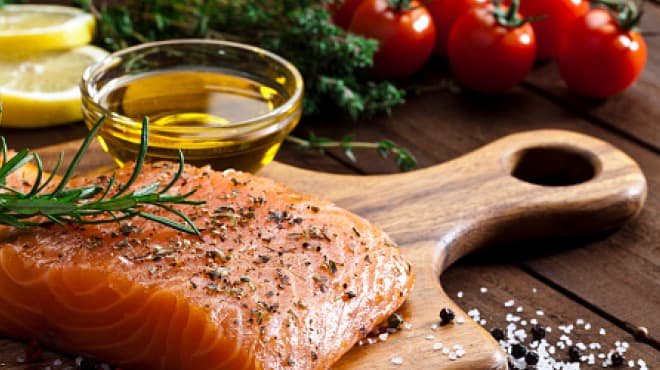 Many different dietary plans are available, such as the dietary approaches to stop hypertension, or DASH; Flexitarian; Therapeutic Lifestyle Changes, or TLC; and Mind diets. But one of the most well-known is the Mediterranean diet.
If you're looking for a heart-healthy eating plan, the Mediterranean diet might be right for you. This diet blends the basics of healthy eating with the traditional flavors and cooking methods of the Mediterranean.
Health care providers became interested in the Mediterranean diet in the 1960s after observing a lower number of heart disease deaths in Mediterranean countries, such as Greece and Italy. Researchers found that the Mediterranean diet is associated with reduced risk factors for cardiovascular disease.
The Mediterranean diet is one of the healthy eating plans recommended by the Dietary Guidelines for Americans to promote health and prevent chronic disease. In addition to the heart benefits, the diet has been shown to reduce the risk of cancer, diabetes, dementia and obesity.
What is the Mediterranean diet?
The Mediterranean diet is more than a "diet." It's a heart-healthy eating plan. For most people, what is good for your heart is good for your brain and the rest of your body, too.
The Mediterranean diet is a way of eating based on the traditional cuisine of countries bordering the Mediterranean Sea. While there is no single definition of the Mediterranean diet, it is typically high in vegetables, fruits, whole grains, beans, nuts and seeds, and olive oil.
The main components of Mediterranean diet include:
Daily consumption of vegetables, fruits, whole grains and healthy fats
Weekly intake of fish, poultry, beans and eggs
Moderate portions of dairy products
Limited intake of red meat
Family meals
A big part of the Mediterranean way of life is to slow down and enjoy yourself. Sit at a table for at least two lunches or dinners per week. Take at least 20 minutes to enjoy those meals. And try to eat as many meals as possible with family and friends.
Plant-based, not meat-based
The foundation of the Mediterranean diet consists of vegetables, fruits, herbs, nuts, beans and whole grains. Meals are built around these plant-based foods. Moderate amounts of dairy, poultry and eggs are also central to the Mediterranean Diet, as is seafood. In contrast, red meat is eaten only occasionally.
Healthy fats
Healthy fats are a mainstay of the Mediterranean diet. They're eaten instead of less healthy fats, such as saturated and trans fats, which contribute to heart disease.
Olive oil is the primary source of added fat in the Mediterranean diet. Olive oil provides monounsaturated fat, which has been found to lower total cholesterol and low-density lipoprotein, also known as LDL or "bad" cholesterol, levels. Nuts and seeds also contain monounsaturated fat.
Fish are also important in the Mediterranean diet. Fatty fish, such as mackerel, herring, sardines, albacore tuna, salmon and lake trout, are rich in omega-3 fatty acids, a type of polyunsaturated fat that may reduce inflammation in the body. Omega-3 fatty acids also help decrease triglycerides, reduce blood clotting, and decrease the risk of stroke and heart failure.
What about wine?
The Mediterranean diet typically includes wine. However, it is an optional part of this eating plan. In moderate amounts, alcohol can reduce the risk of heart disease.
Drinking more than the suggested amounts may increase your risk of health problems, including certain types of cancer. If you drink alcohol, choose wine as your primary drink. Red wine is a more of a Mediterranean choice than white wine, but white wine is fine, as well. Limit your intake to one glass per day and drink it with a meal.
If you're interested in trying the Mediterranean diet, these tips will help you get started:
Eat more fruits and vegetables.
Aim for seven to 10 servings per day of fruit and vegetables.
Opt for whole grains.
Switch to whole-grain bread, cereal and pasta. Experiment with other whole grains, such as bulgur and farro.
Use healthy fats.
Try olive oil as a replacement for butter when cooking. Instead of putting butter or margarine on bread, try dipping it in flavored olive oil.
Eat more seafood.
Eat fish twice a week. Fresh or water-packed tuna, salmon, trout, mackerel and herring are healthy choices. Grilled fish tastes good and requires little cleanup. Avoid deep-fried fish.
Reduce red meat.
Substitute fish, poultry or beans for meat. If you eat meat, make sure it's lean and keep portions small.
Enjoy some dairy.
Eat low-fat Greek or plain yogurt and small amounts of a variety of cheeses.
Spice it up.
Herbs and spices boost flavor and lessen the need for salt.
The Mediterranean diet is a delicious and healthy way to eat. Many people who switch to this style of eating say they'll never eat any other way.
Teresa Scanlan is a Cardiology nurse practitioner in Fairmont and Mankato, Minnesota.