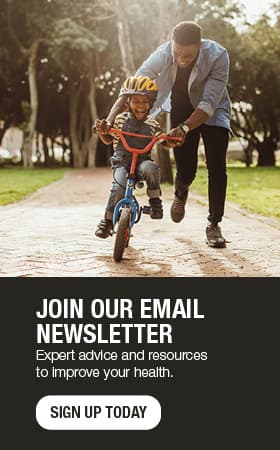 Currents of grief: Finding balance through the holiday season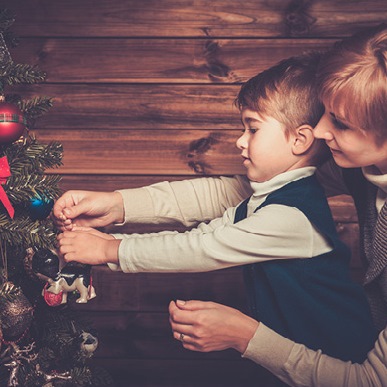 By Lisa De Sieno, Bereavement Services
When a significant person in your life has died, it may feel as though your center of gravity has been upended; the idea of balance in your life, a foreign thought. You are suddenly exposed to changes you hadn't considered and are experiencing a mixture of feelings, including sadness, loneliness, anxiety, longing and anger, to name a few. Physically, you find you have less energy. Your thoughts are scattered, and you find it hard to concentrate.
In this brief video, I talk about the natural reactions to grief:
These reactions, along with many others, are actually common in grief. Like a rip current in the ocean, a powerful and fast-moving channel of water, you may find yourself pulled into waves of emotions and circumstances that are exhausting at times. During this time of year, reactions may be even more prominent given the changing seasons and approaching holidays. These times filled with family events and traditions also can bring a renewed sense of longing for a loved one who is no longer here.
Facing these waves, you may feel like you'd rather take cover during the coming months. If you did that, however, you'd potentially cut yourself off from the peace and healing inherent in the holiday season. While your natural instinct may not be to embrace your grief, you may find that allowing yourself to lean into it leads you to an unexpected comfort and connection to your loved one.
There is a familiar saying: Life is a balance of holding on and letting go. It might feel like others often place the emphasis on letting go or getting past feelings that accompany grief. If embraced, however, you might find that you need the stability of holding on. A person needs a safe space to process all of the feelings and experiences that are a part of grief.
Finding ways to hold on to a continued bond with your loved one can provide strength and a sense of warmth to help you counteract the difficult moments ahead. It's also how you begin to make some sense of this experience and find meaning. The goal is not to forget your loved one but, rather, to uncover step by step how your life is unfolding in the present. It's a natural process, and you don't need to fight against it. True, there may be days where you want to, but in creating balance you give yourself permission to honor your journey and hold on to the love that is yours to keep. Eventually, as you look back over time, it is likely that you'll see what you've known to be true has integrated with what your soul needed to change and grow naturally.
Throughout the holiday season, aim to follow your instincts, pace yourself, surround yourself with support, communicate your needs and incorporate memories of your loved one in ways that feel right to you.