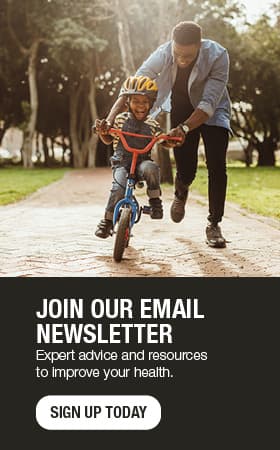 Carpal tunnel syndrome: Why go to occupational therapy?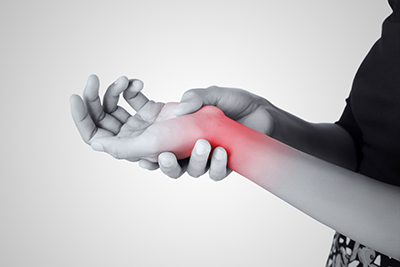 By Mayo Clinic staff
People use their hands to complete tasks every day. Some of these tasks can be repetitive in nature and cause pain. A variety of professions — such as desk work with keyboarding, electrical work, construction and more — can put you at greater risk for pain and injury. Other risk factors include obesity, pregnancy and rheumatoid arthritis.
Carpal tunnel syndrome
Carpal tunnel syndrome (CTS) occurs with repetitive flexion or bending at the wrist. This causes inflammation and swelling within the carpal tunnel of the wrist and puts pressure on the median nerve.
Added pressure on the median nerve may lead to symptoms of tingling, numbness, weakness, and pain in the hand, thumb, pointer finger, middle finger and half of the ring finger. The median nerve provides the sensory and motor function to these digits, which impacts grip strength and manual dexterity. In severe cases, muscle wasting may occur at the base of the thumb.
Strategies to try before surgical intervention
Before considering surgery for CTS, you should try these nonsurgical options:
Decrease repetitive activities that cause wrist flexion/bending

Rest

Ice wrist 10-15 minutes one to two times an hour with active symptoms

Take nonsteroidal anti-inflammatory drugs (NSAIDS) to relieve pain symptoms

Wear a wrist splint in a neutral position at night during sleep to decrease random movements and positioning

Talk to your provider about a corticosteroid injection for pain symptoms
Importance of occupational therapy after surgery
If surgical intervention is the best option, it's important to seek occupational therapy for post-op therapy to ensure proper healing and strengthening for the tissues in the hand. Many individuals develop infections, nerve damage, stiffness and pain along the scar from surgery, which may interfere with using the hand if the individual doesn't seek occupational therapy. Occupational therapists can provide the proper education and strategies to implement during the healing process.
Ways occupational therapists assist:
Edema control.

Reducing swelling to increase active range of motion.

Pain management.

Using modalities to decrease pain symptoms to increase movement.

Range of motion.

Aiding in functional range of motion of the hand.

Sensory re-education.

Helping with scars that may become sensitive and impact use of the affected hand.

Splinting.

Administering splints to ensure proper healing without risk of injury.

Preventive education.

Assisting with modifications to everyday tasks that require repetitive wrist movements.
Occupational therapists play a vital role in helping people return to their daily tasks, whether work activities or properly caring for themselves.