Posted By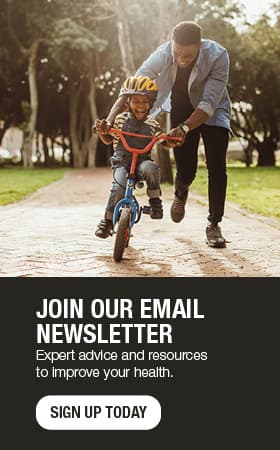 Athletic or personal trainer: What's the best fit for you?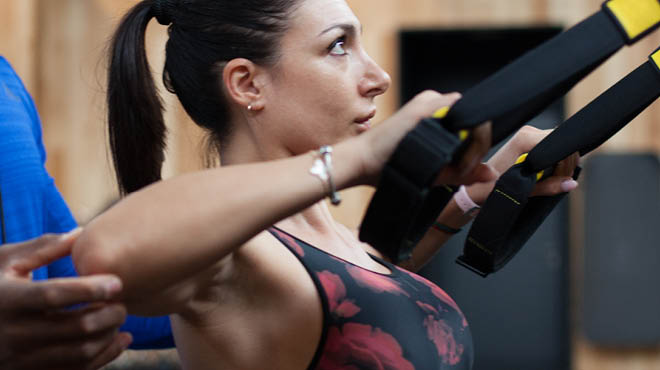 You may have seen athletic trainers on the sidelines of team sports and personal trainers working one-on-one with people at the gym. If you're seeking personalized advice and support to help you refine or advance your physical activity, which type of trainer would be the best fit for you? Here are some tips to consider.
What's the difference between an athletic and a personal trainer?
While the two terms often are used interchangeably, these professionals have different skills, education and focus areas:
Athletic trainers
These professionals are multiskilled health care specialists with undergraduate and, often, graduate degrees in athletic training. They must maintain national certification and state licensure. They work in various settings, including sports, athletics, the military, sports medicine clinics and industrial sites, and are experts in injury prevention and rehabilitation. As health care professionals, they may be a member of your health care team. Seek an athletic trainer if you're physically active and want to return to your form or regain function specific to your activity.
Personal trainers
These professionals are experts in physical fitness and exercise. They combine that expertise with interpersonal and motivational skills to guide you through exercises to safely achieve and maintain physical fitness. While there's no formal curriculum, many personal trainers have an educational background in exercise science or kinesiology. Unlike athletic trainers, personal trainers can choose from various national certifications and may be certified in specific fitness techniques. They usually work in gyms and fitness centers, as well as in-home. Seek a personal trainer if you want to start or improve your health and fitness goals.
Do trainers offer long- and short-term programs?
The short answer is yes. Athletic trainers may work with you on a short-term basis to evaluate an injury, provide recommendations and develop an at-home exercise program customized for you. If you see them as part of an athletic program or in a work setting, you may see them over a longer period for rehabilitation and to reduce the risk of future injuries.
You may work with personal trainers either long- or short-term. They may create an exercise program for you, followed by periodic check-ins to evaluate your progress and make any changes to your program. Or you may see them weekly or several times a week over an extended period for motivation and continuous improvement toward your goals.
What should I look for when choosing a trainer?
When choosing athletic trainers, look for someone with expertise in the area you need to work on, along with continuing education certifications that help them specialize in soft-tissue treatment, movement screening or other areas related to your situation.
As with athletic trainers, personal trainers should match your needs and goals. Years of experience and continuing education in their specialty areas also should be part of your decision-making.
Is there anything I should look out for?
Ensure the athletic trainers you're considering are licensed in your state, have been through an accredited program and are nationally certified.
Anyone can call themselves personal trainers, even with little or no background or training. You may want to work with a personal trainer who already is vetted and hired by a reputable gym or fitness center. And finally, beware of anyone trying to sell you products or supplements.
With athletic and personal trainers, the goal is to find someone who will meet you where you are in your fitness or recovery journey, and help you achieve your activity and health and wellness goals.
Joel Luedke is an athletic trainer in Sports Medicine in La Crosse, Wisconsin.