We are experiencing high call volumes:
Use your account on the Mayo Clinic app or patient portal to check symptoms, get care recommendations and make an appointment.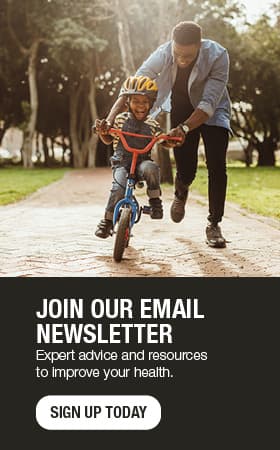 Are you hearing crickets?
Crickets, crickets, crickets.
I hear them all the time, even in the winter. I hear them more in my left ear than my right. At times they are loud — really loud. I have tinnitus.
I'm not alone, as nearly 36 million Americans suffer from tinnitus or head noises. The sound (or sounds) may be intermittent in nature or annoyingly continuous in one or both ears. Mine is continuous, and yes, at times, downright annoying. It is especially annoying when I'm enjoying one of my favorite pastimes — bow hunting. One thing I treasure about this sport is its solitude and quiet. Unfortunately, over the past number of years (I can't remember when the tinnitus started), I have to put up with the high-pitched sounds of those crickets.
Many people wonder what causes tinnitus. Experts believe it comes from damage to the microscopic endings of the hearing nerve in the inner ear. The health of these nerve endings is important for acute hearing, and injury to them brings on hearing loss and often, tinnitus. In most cases, there is no specific treatment for ear or head noise, but it is important that if you start experiencing these noises, you have yourself checked out by a qualified audiologist and an ear, nose and throat specialist. They can rule out any worrisome problem and provide guidance to lessen the severity of tinnitus.
---
For the safety of our patients, staff and visitors, Mayo Clinic has strict masking policies in place. Anyone shown without a mask was either recorded prior to COVID-19 or recorded in a non-patient care area where social distancing and other safety protocols were followed.
Topics in this Post