Posted By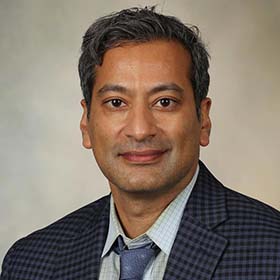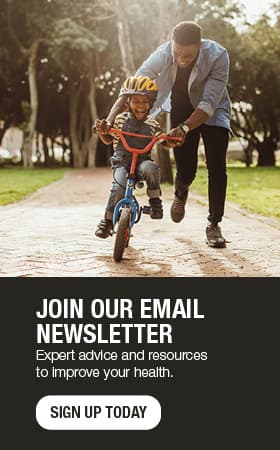 9 Q&A about multiple myeloma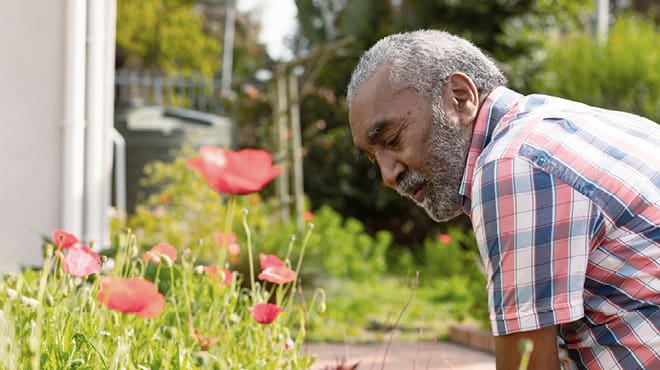 Some types of cancer are well-known or understood by most people. It's easy to understand what areas of the body or organs are affected by breast, colon or lung cancers. However, blood cancers remain a mystery, are easily confused, or generate questions. One type of blood cancer is called multiple myeloma and let's clear up any confusion.
Here are answers to 9 common questions about this disease:
1. What type of cancer is multiple myeloma?
Multiple myeloma is a cancer that forms in a type of white blood cell called a plasma cell. Healthy plasma cells help you fight infections by making antibodies that recognize and attack germs.
When healthy, your bone marrow grows blood cells, and each cell has a specific role:
Red blood cells deliver oxygen throughout the body.
Platelets form blood clots to prevent bleeding.
White blood cells help fight infection. Plasma cells are a type of white blood cell that produce protective antibodies.
When people have multiple myeloma, cancerous plasma cells accumulate in the bone marrow and crowd out healthy blood cells. This is like weeds crowding out healthy plants in a garden. Rather than produce helpful antibodies, the cancer cells produce abnormal proteins that can cause complications.
2. How common is multiple myeloma?
Multiple myeloma is a relatively uncommon cancer, according to the American Cancer Society. In the U.S., the lifetime risk of being diagnosed with multiple myeloma is 1 in 132 or less than 0.75%. About 35,000 new cases will be diagnosed in 2021, with about 12,500 expected deaths.
3. What causes multiple myeloma?
It's not clear what causes multiple myeloma to develop. It's known that it begins with one abnormal plasma cell in your bone marrow, and the abnormal cell multiplies rapidly.
Because cancer cells don't mature and then die as normal cells do, they accumulate, eventually overwhelming the production of healthy cells. In the bone marrow, myeloma cells crowd out healthy blood cells, leading to fatigue and an inability to fight infections.
Some factors that increase your risk of developing multiple myeloma include:
Increasing age
Your risk of multiple myeloma increases as you age, with most people diagnosed in their mid-60s.
Being male
Men are more likely to develop the disease than women.
Black race
Black people are more likely to develop multiple myeloma than people of other races.
Family history of multiple myeloma
If a brother, sister or parent has multiple myeloma, you have an increased risk of the disease.
Personal history of a monoclonal gammopathy of undetermined significance
Multiple myeloma almost always starts out as monoclonal gammopathy of undetermined significance, a benign condition marked by the presence an abnormal protein, known as monoclonal protein or M protein, in your blood. Therefore, having this condition increases your risk.
4. What are the symptoms of multiple myeloma?
Symptoms of multiple myeloma can vary and, early in the disease, there may be none.
Multiple myeloma reduces the amount of healthy blood cells in your body, which can lead to:
Fatigue
Increased bleeding or bruising
Bone pain
Difficulty fighting infection
Loss of appetite
Unexplained weight loss
Nausea
Constipation
Mental fogginess or confusion
5. What are the stages of multiple myeloma?
If tests indicate you have multiple myeloma, your health care provider will use the information gathered from the diagnostic tests to classify your disease as stage I, stage II or stage III. Stage I indicates a less aggressive disease, and stage III indicates the most aggressive disease.
Your multiple myeloma also may be assigned a risk category, which indicates the aggressiveness of your disease.
6. Is there a cure for multiple myeloma?
Myeloma is not curable, but it is treatable. If you're experiencing symptoms, treatment can help relieve pain, control complications of the disease, stabilize your condition and slow the progress of multiple myeloma. A health care provider experienced in treating multiple myeloma will recommend a treatment plan based on your situation.
Some treatment options include:
Immunomodulatory drug therapy
Antibody therapy
Chemotherapy
Radiation treatment
Bone marrow or stem cell transplant
Chimeric antigen receptor-T cell therapy
Proteasome inhibitors
If you have multiple myeloma but aren't experiencing any symptoms, you might not need treatment right away. This is also known as smoldering multiple myeloma. Also, immediate treatment may not be necessary for multiple myeloma that is slow-growing and at an early stage. However, your health care provider will regularly monitor your condition for signs that the disease is progressing.
7. Can multiple myeloma spread to other areas of the body?
Multiple myeloma can spread through the bloodstream to other areas of the body. This makes it more difficult to treat.
8. What's the difference between multiple myeloma, leukemia and lymphoma?
Multiple myeloma, leukemia and lymphoma are types of cancers that start in blood cells but affect different parts of the body. Generally, leukemia usually starts in the bone marrow, and affects blood and bone marrow, while lymphoma typically develops in and affects the lymphatic system. Multiple myeloma forms in a type of white blood cell called a plasma cell.
9. Are multiple myeloma and myeloma the same thing?
The terms multiple myeloma and myeloma are used interchangeably.
Jonathan Ticku, M.D., is an oncologist in La Crosse and Tomah, Wisconsin.