Posted By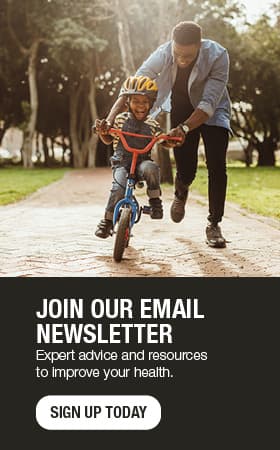 5 tips for keeping takeout food safe to eat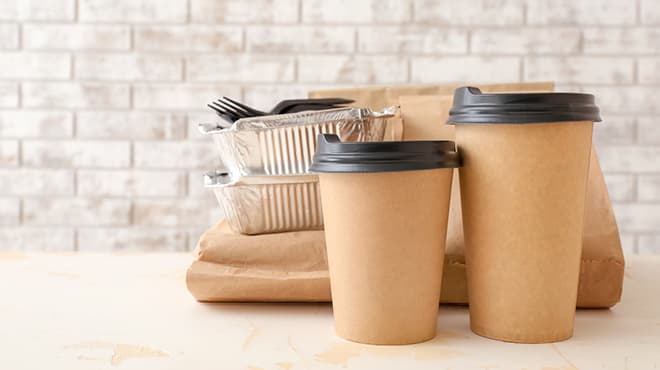 During this time of social distancing and stay-at-home guidelines, many restaurants are offering a menu for takeout. This is an option for the days when you don't feel like cooking at home and a good way to support local small businesses.
It's important to remember these 5 tips to make sure that your takeout meal is safe for you and your family:
1. Keep your trip short.
The biggest thing to remember is to reduce the amount of time between pickup and when you are eating. To lower the chance of the food becoming contaminated, plan to eat your meal as soon as you return home, and refrigerate leftovers right after the meal is finished.
2. Limit your exposure.
During the COVID-19 pandemic, minimize the amount of time and interactions you have while picking up your order at the restaurant. Order foods that require minimal food handling, as well. Some menu items, like salad, require a lot of washing, chopping and assembly, and this extra food handling can increase your risk for contamination from viruses or food contaminants.
3. Keep foods of different temperatures separate.
Do your best to keep hot foods hot and cold foods cold. Ask the restaurant to package these items separately. For example, if you order a fish fry with sides, ask for the cold coleslaw to be packaged separately from the hot fish. If you need to travel more than 30 minutes, bring a few insulated coolers to maintain food temperatures. While coolers are effective at keeping food cold, they also can be used to maintain warmer temperatures.
4. Practice personal hygiene.
Exercise good personal hygiene by washing your hands frequently to prevent contamination of yourself or others. Wipe down kitchen utensils and surfaces frequently with a cleaning solution that contains bleach, and replace hand towels, washcloths and sponges daily. Finally, use separate utensils for tasting or sampling when you are cooking or dining with other people.
5. Rotate leftovers.
Takeout meals may result in leftovers. Store leftovers in an airtight container and label with the date. Depending on the food item, leftovers can safely be consumed for two or three days. Take inventory of items in your refrigerator. Throw out leftovers that are more than a couple days old and foods that have expired. A good mantra to remember is "when it doubt, throw it out."
Food poisoning is caused by eating contaminated food or food that has been undercooked. Symptoms appear quickly and include diarrhea, nausea, abdominal pain and fever. Symptoms from food poisoning can occur within a few hours or days after eating the contaminated food. You can feel ill for hours or many days. Most people fully recover after rest and drinking plenty of fluids. However, food poisoning can be serious for older adults, pregnant women, young children or people with chronic health conditions.
Anne Bauch is a registered dietitian and certified diabetes educator in Bariatric Surgery and Diabetes Education in Eau Claire, Wisconsin.
---
For the safety of our patients, staff and visitors, Mayo Clinic has strict masking policies in place. Anyone shown without a mask was either recorded prior to COVID-19 or recorded in a non-patient care area where social distancing and other safety protocols were followed.
Topics in this Post