Posted By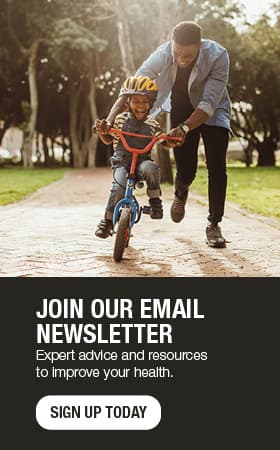 5 common misconceptions about vertigo, dizziness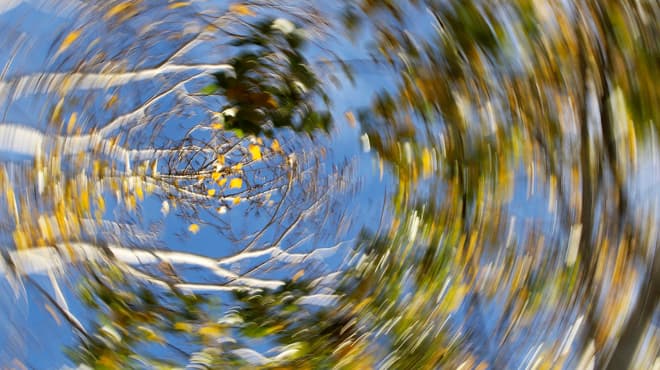 Many adults have experienced dizziness. It could have occurred after standing up too quickly, after a carnival ride, after taking a medication or during a migraine. Many body systems, including your muscles, bones, joints, eyes and the inner ear, must work normally for you to have normal balance. When these systems aren't functioning well, you can experience balance problems.
About one-third of Americans at some point experience short-term bouts of feeling foggy, unsteady and lightheaded or feeling a spinning sensation. However, if these sensations recur or affect your life, it is time to talk with your health care provider.
Vertigo vs. dizziness
First, it is important to outline the differences between vertigo and dizziness. While these words are often used interchangeably, they describe different sensations. Dizziness is the feeling of being lightheaded, foggy or unsteady. Vertigo, which is less common than dizziness, is an overall spinning sensation.
Causes of vertigo and dizziness
Several conditions can cause balance problems, and these problems are usually related to a specific sign or symptom. Your health care team can identify the causes of your symptoms.
The most common cause of vertigo is when calcium crystals in your inner ear become dislodged from their normal position. This is called benign paroxysmal positional vertigo. Other causes of vertigo include inflammation of the nerves in your inner ear, migraine, head injury, Meniere's disease, noncancerous tumor or motion sickness.
Often, the feelings of faintness or lightheadedness are caused by a significant drop in blood pressure, such as if you stand or sit up too quickly. Cardiovascular disease is another common cause.
Joint, muscle or vision problems, or nerve damage to your legs, frequently cause feelings of unsteadiness. Other causes could include medications you take, abnormalities in your inner ear or a neurological condition, such as Parkinson's disease.
Finally, dizziness can be caused by medications, abnormalities in your inner ear or psychiatric disorders. It also can occur if you are hyperventilating or breathing rapidly.
Common misconceptions
These conditions often are misunderstood. Here are some common misconceptions about vertigo and dizziness:
Dizziness is always related to ear crystals.
While benign paroxysmal positional vertigo is a common cause of vertigo, it is not associated with symptoms of dizziness. There are many other potential reasons for spells of dizziness.
Home remedies, like performing the canalith repositioning procedure or flushing your ears, will fix the problem.
Not only can this be harmful, it can cause more problems. Attempting to reposition crystals without instruction from your health care provider can cause the crystals to be moved incorrectly. There have been instances where patients have given themselves a concussion during the process or damaged their eardrums from flushing liquid into their ears.
Dizziness is all in your head.
Unfortunately, some people are told that their symptoms of dizziness or vertigo are not real or a result of mental illness. They are given advice to ignore it, and it will go away. Long-term dizziness and vertigo should not be ignored. Rather, a health care provider should treat these conditions.
Antihistamines, such as meclizine, solve dizziness.
Meclizine is used to prevent and control nausea, vomiting and dizziness caused by motion sickness. It works to block the signals to the brain that cause these symptoms. However, if you have recurring vertigo or dizziness, taking antihistamines is not a good long-term solution. Meclizine can make you feel drowsy, which results in many people falling asleep until the episodes are over. In this situation, the medication is covering the symptoms, but it is not treating the condition.
You just need to deal with this because there are no long-term treatment options.
Recurring vertigo or dizziness can significantly affect your life, such as missing social activities, or disrupting your abilities to drive or work. There is hope. Work with your health care team to identify the correct treatment option for you.
If you experience sudden vertigo with a decrease in hearing or ringing in your ear, seek emergency medical treatment. These are symptoms of sensorineural hearing loss, an inflammatory disorder probably caused by a virus that affect the nerves in the balance and hearing portions of your inner ear.
Mindy Zenke is a nurse practitioner in Ear, Nose & Throat (ENT/Otorhinolaryngology) in La Crosse, Sparta and Tomah, Wisconsin.