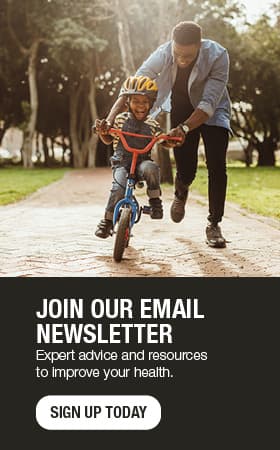 Stopping breast cancer before it starts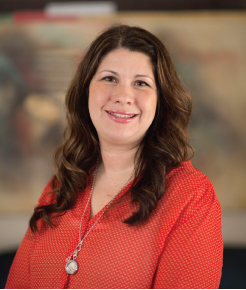 When people develop breast cancer, which poses a 12 percent lifetime risk for all women, it's a scary time.
But it can be even more distressing for women who have the BRCA 1 mutation, a gene that increases the risk for both breast cancer and ovarian cancer, with the lifetime risk of breast cancer at 50 percent to 85 percent.
Generational gene
Marisa Smith, who lives and works in Owatonna, knows firsthand how BRCA 1 affects women. Her mother, two of her aunts, and three of her cousins have the cancer gene.
"My mom and aunt had breast cancer at the same time in 2010," says Smith. "They both had surgery and chemotherapy. I knew I didn't want to go through what they did, so I put it off for awhile. Mom said, 'You need to make sure to get tested and get a mammogram.' I saw how quickly it happened with them, so I got the test taken." The blood test showed that Smith carries the gene.
Proactive procedure
Knowing that breast cancer was essentially inevitable without surgery, Smith elected to have a bilateral mastectomy (removing both breasts) with immediate reconstruction at Owatonna Hospital, part of Allina Health, in October 2014.
"Mrs. Smith didn't have cancer, so the surgery was performed to prevent it," says Joshua Froman, M.D., a general surgeon at Mayo Clinic Health System in Owatonna who completed Smith's bilateral mastectomy.
The surgery is effective in preventing breast cancer for most women, says Dr. Froman, but there is always a very small future risk of cancer. BRCA 1 also affects the ovaries, so he recommends that women who carry the gene also undergo surgery to remove the uterus and ovaries when they are done having children.
A fresh start
Not all women undergo breast reconstruction after the surgery, but Smith opted to receive implants. Matthew Camp, M.D., a plastic surgeon at Mayo Clinic Health System in Owatonna, teamed up with Dr. Froman to perform Smith's surgery.
"We removed all breast tissue, leaving the nipple, subcutaneous fat and skin intact," says Dr. Camp. "The removed breast tissue was replaced with an anatomically-shaped silicone implant. The emotional benefit of waking up after surgery with completely reconstructed breasts cannot be understated. "
"The surgery gave me peace of mind," Smith says. "Some women are worried about taking off part of their bodies, but the health advantage was worth it to me."
"Breast removal and reconstruction is a common procedure that we are well equipped to perform successfully and safely," says Dr. Camp. "We have new tools to make the entire experience smooth sailing."
Empower yourself
The average woman should schedule her first mammogram at age 40, according to Dr. Froman.
If there is a family history of breast cancer, especially before age 50, she should talk to her physician about the best time to start receiving mammograms.