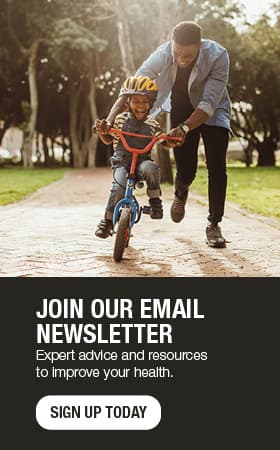 Digging into garden after robotic total knee replacement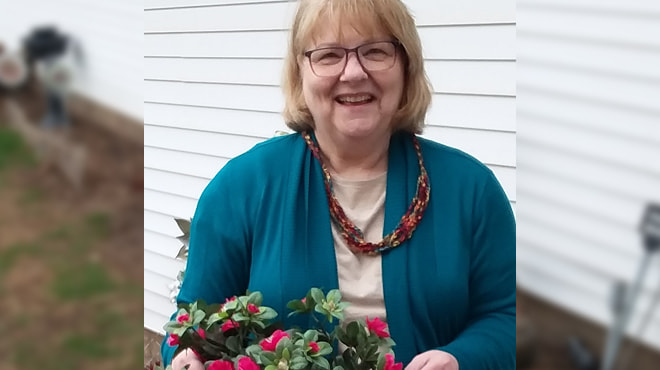 Forty-two years as a radiology technologist for Mayo Clinic Health System in La Crosse — with countless hours on her feet and often wearing a 15-pound protective lead apron — took its toll on Betty Hayden-Tauscher's knees. So in 2014, she had a total knee replacement on the left. This knee replacement was performed with traditional techniques.
All went well with her left knee recovery, although the arthritis in her right knee grew worse despite noninvasive injections. "I could squat to garden, but kneeling was bad, and I had a heck of a time getting up," Betty says.
Eventually, the injections' effectiveness wore off. That's when Betty turned to Kariline Bringe, M.D., an orthopedic surgeon in La Crosse and Onalaska. Dr. Bringe offered her the option of robot-assisted surgery, and after listening to Dr. Bringe's explanation, Betty agreed.
"What is really exciting about robotic-assisted orthopedic surgery is the ability to use this technology to recreate the patient's natural anatomy and to make subtle adjustments when placing the implants to better balance the knee, protect soft tissue and make precise cuts," says Dr. Bringe.
"Even during surgery, I'm collecting information about alignment and ligament balancing that help me determine exactly how to place the implants. Making these real-time changes leads to better knee motion and balance. That's just not the kind of feedback you get when you do a joint replacement manually."
"I was fine with what the robotic process would be because it lets surgeons fine-tune the new joint more precisely than they can by eye or feel," says Betty.
She feels recovery from the second surgery went better than the first, in part because she knew what to expect. During her first surgery, Betty was in the hospital two nights, was in a lot of pain, had a catheter and was on a machine to mechanically flex her new knee.
"I remember thinking, 'What have I done?'" she says.
Her second surgery was a different story. "I went home after one night. They no longer use that flexing machine. And although there was pain, the medications managed it," Betty says. "I went to physical therapy about six times and felt like the flexion came back faster. I didn't push it, but I think in general my knee healed faster."
During physical therapy, her therapist said it would be six weeks before she could drive. "But I was getting antsy, and at four weeks, I got behind the wheel and practiced moving my foot from the gas to the brake and back. I drove around the block, and it was OK."
Eight months postsurgery, Betty's now retired, volunteering through her church and anxious to dig into her garden again. For friends who are considering total knee replacement, Betty says: "Go for it! I'm so happy with the results, and I made a good choice going with Dr. Bringe and the robotic surgery."