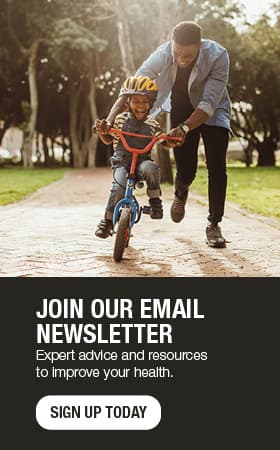 Right care at the right time for New Richland man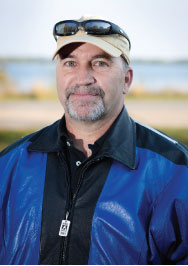 Todd Larson was splitting wood when he felt a pain in his chest. He then did what many men do when experiencing the telltale sign of a heart attack: he went into denial.
"The last thing I thought was that I was having a heart attack," says Todd, a 51-year-old from New Richland. "My dad is 82, and he still runs three times a week. I could count the number of times I'd been to the doctor on one hand. I had a false sense of security."
Fortunately his wife, Linda, did not.
"Her father had four heart attacks, and when she heard I was having chest pain, she insisted on taking me to the emergency room in Waseca," says Todd.
That decision may have saved Todd's life. Staff there quickly ran tests and determined that Todd was, in fact, having a heart attack and would need to go to Mankato for treatment. When he arrived by ambulance, a team was waiting.
"The team in Waseca called ahead to let us know that Mr. Larson was on his way and that he was having a serious type of heart attack that would require an immediate procedure to open a blocked artery," says Carol Reichel, patient care manager of the Heart Center at Mayo Clinic Health System in Mankato. "When he got here, we were ready."
Todd was taken to a Cath Lab procedure room where the team inserted balloon-tipped catheters and wires into his artery to open it and restore the blood flow to his heart. The procedure was completed just 97 minutes after he walked into the Waseca Emergency Department. That number, called door-to-balloon time, is critical.
"Time is tissue," says Carol. "Every minute before treatment starts, more heart muscle is damaged."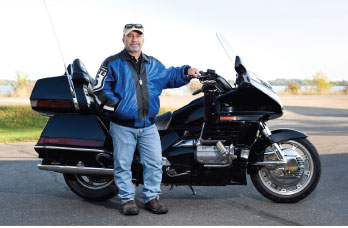 Todd's artery was open 23 minutes sooner than the 120-minute goal set by the American Heart Association. Carol gives credit for that speed to the team that cared for Todd.
"Our staff is skilled and passionate about their work," says Carol. "Good patient outcomes are important to them, and they work hard to keep improving what they do."
Todd has praise for the staff too.
"Everyone I've dealt with throughout this experience, from doctors, nurses and therapists to the people who cleaned my room in the hospital, were wonderful," he says. "And they all seemed to be on the same page about my treatment. The communication was very, very good."
A month after his heart attack, Todd had an implantable cardioverter-defibrillator (ICD) placed under his skin to help regulate his heartbeat. After recovering, he attended cardiac rehabilitation in Waseca, where he learned about lifestyle changes that could reduce his chance of having another heart attack.
Today, he's doing well.
"I'm feeling pretty good, and I'm very thankful for that," he says. "This experience has made me realize there are no guarantees. It's made me look at things differently."
And from a different perspective too: the seat of a motorcycle, which he bought after recovering.
"I decided it was time to really start enjoying life," he says.