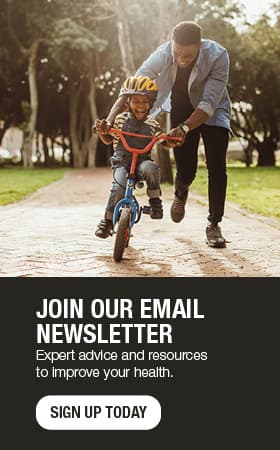 Quarterback shuts out Type I diabetes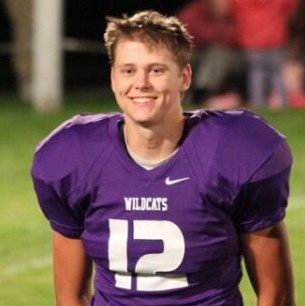 If you heard the word diabetes 15 years ago, perhaps the first thought that crossed your mind was actor Wilford Brimley sharing his testimonial on a TV commercial. Perhaps you didn't know enough about the disease to have any thoughts at all. Regardless, November is National Diabetes Awareness Month, and now is a good time to learn more about how many people live with diabetes and how modern medicine can help them get the most out of life.
According to the Centers for Disease Control and Prevention (CDC), 29.1 million Americans have been diagnosed with diabetes, a condition in which the body's immune system destroys insulin-producing cells in the pancreas, obstructing glucose absorption. Approximately 208,000 of them are under age 20. Goodhue, Minnesota, resident Jack Gadient, 17, is one of them.
Jack and his family farm 850 acres around Goodhue, and raise beef cows and steers. If chores didn't already take up enough of his time, Jack also is the quarterback for the Goodhue Wildcats, who played in the state football tournament in early November 2017. Between school, football, farming and living the life of a high school senior, Jack manages Type I diabetes, which he was diagnosed with when he was 7.
SUDDEN AND LASTING SYMPTOMS
"It was summertime, and Jack was just going and going all day," says Jack's mom, Sheila. When he started experiencing increased thirst and urination, lost weight and became tired and sluggish, his parents at first chalked it up to the byproducts of an active kid. However, when the symptoms continued for a week, they knew he needed to be checked.
Providers at Mayo Clinic Health System in Red Wing, Minnesota, ran blood and urinalysis tests, which determined that Jack had Type I diabetes. According to a study by the CDC and the National Institutes of Health (NIH), Type I diabetes increased in children at a rate of 1.8 percent per year between 2002 and 2012. "They told us what the plan was for that day, and that we needed to head to Rochester right away," says Sheila.
Mayo Clinic Hospital, Saint Marys Campus, admitted Jack immediately, and found that his glucose levels were extremely high. Specialists administered an IV to bring down his glucose levels slowly while closely monitoring him over a five-day period.
LIVING WITH DIABETES
After being stabilized and receiving a wealth of education, Jack returned home with a blood sugar monitor, insulin injections and the hope for effective lifelong management. Ten years later, Jack lives a busy and rewarding life — with a few modifications.
"I transitioned into checking my own blood sugar and giving myself injections a few years ago," Jack says. Although an insulin pump — a device that continuously monitors and releases insulin into the bloodstream as necessary — is an option for Jack, he says he prefers not to use one since it would just get in the way. "I don't mind the way it is right now," he says, as he is able to manage his glucose levels effectively through four blood checks and four insulin shots per day.
He says diabetes is not a factor in his daily routine and athletic accomplishments. "The first few weeks of football season, I see what my numbers are doing and adjust my insulin. I always bring a diabetes bag to practice, which has some sugar in it in case I go low. It's just part of life."
A MANAGEABLE FUTURE
For the near future, Jack will continue his daily regimen, as Type I Diabetes has no cure. He has the amount of sugar in the blood levels, or A1C, checked every three months, while W. Frederick Schwenk II, M.D., a pediatric endocrinologist at Mayo Clinic, evaluates his progress.
Jack is a testament to the fact that what could otherwise be a devastating disease if undiagnosed is manageable. He plans to attend college for a two-year agriculture program after high school and would like to farm with his brother.
---
Consult your doctor if you notice any of the following symptoms in you or your child:
Increased thirst
Frequent urination
Bed-wetting in children who previously didn't wet the bed at night
Extreme hunger
Unintended weight loss
Irritability and other mood changes
Fatigue and weakness
Blurred vision