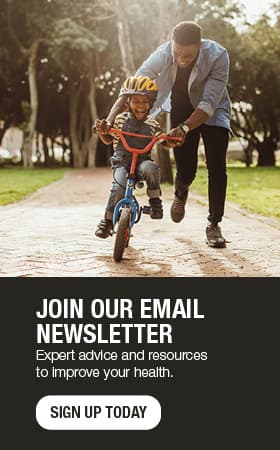 Diabetes educator helps Ron Jannicke adjust to new diagnosis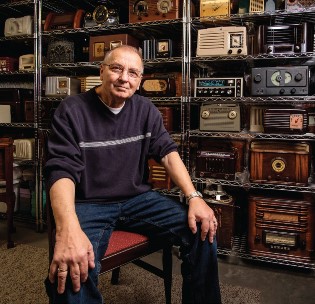 Eau Claire resident Ron Jannicke admits he's flirted with diabetes and elevated A1-C counts over the past decade or so.
"My blood sugar numbers have not been good for the last 10 or 15 years," Jannicke says. "I moved toward the borderline of diabetes."
That changed recently, after Jannicke, 70, was prescribed prednisone. One side effect of the medication is elevated blood sugar levels. Jannicke suddenly went from edging toward diabetes to an official diagnosis.
"My A1-C came back at 9.1, and that alarmed a lot of people — including me," he says. The A1-C test is a common blood test that reflects a person's average blood sugar level for the past two or three months and is used as a gauge on how well that person's diabetes is managed. A normal A1-C blood sugar level is below 5.7 percent. Although his A1-C reading had been creeping up over the years, Jannicke says the diagnosis still came as a surprise. And not a happy one.
"I thought, 'Well, there goes my life, as I know it,' " he says. Jannicke was initially overwhelmed by the diagnosis and the changes it required him to make so suddenly. But he says he felt better after contacting Lori Flynn, a diabetes educator at Mayo Clinic Health System in Eau Claire.
"My wife (Karen) and I met with Lori a couple of times, and she educated us on what we should watch out for and what we should eat," Jannicke says, noting that he was grateful for the education, as well as the emotional support. "Lori was very encouraging and reassured us that she was there for us if we stumbled."
With Karen's help, Jannicke began to make changes to his diet. The couple also began to exercise more often.
"Karen has always made our life a 'we' thing, and this is another time she's kicked that in," Jannicke says. "I'm lucky I didn't have to do this myself. Without Karen, I'd really have had a struggle."
Jannicke also began taking metformin, a medication used to treat diabetes. The lifestyle changes, combined with the medication, have helped him lower his A1-C number again.
Still, he knows his days of flirting are over.
"Diabetes is now something I'll take around with me in life," he says. But thanks to the support of his wife — and Mayo Clinic — he knows he can adapt to this unexpected twist. "Mayo's been great. They've essentially told me 'We'll help you deal with this, and we'll keep you as healthy as we can as long as we can.' But I know we have to meet them half way."
---
Support and education to help you live well with diabetes
Mayo Clinic Health System offers support and education for people living with diabetes. Resources include:
Diabetes educators — Our educators are registered nurses and registered dietitians who have comprehensive knowledge and experience in diabetes management, prediabetes and diabetes prevention. They provide education and support to help you understand and manage diabetes, and promote self-management to achieve behavioral and treatment goals.
Diabetes wellness classes — Several wellness classes are available throughout the year. We also offer educational classes for patients newly diagnosed with diabetes or who have never attended a structured class.
For more information, search Classes & Events for a diabetes class near you.