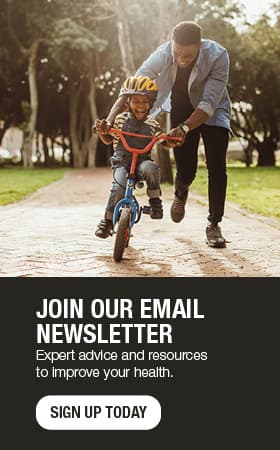 One year later: Quick response following a heart attack in Barron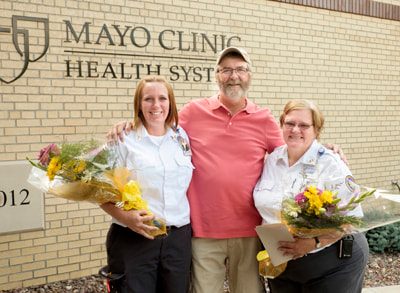 Oct. 10 is bound to be a day Ernest "Skip" Bessen remembers forever. The day will be noteworthy, not only because it involves a multiday canoe trip along Missouri's Current River — but also because it will mark the one-year anniversary of the day he nearly died.
Bessen, a retired educator and an active outdoorsman from Hurley, Wisconsin, was canoeing the Red Cedar River near Rice Lake, Wisconsin, with his son on Oct. 10, 2014, when he started to feel mild chest pain. Bessen, then 67, initially thought he had indigestion, as he had just eaten lunch. The two continued paddling, but it wasn't long before his symptoms worsened. He felt weak and knew something more was amiss.
Bessen's son phoned his wife, a nurse practitioner, who instructed him to call 911 right away.
Bessen and his son — thinking their actions were simply precautionary — paddled to a nearby house and met a sheriff's deputy who remained with them until an ambulance arrived. Paramedics Marlene Dirkes and Jodi Weirich, both from Mayo Clinic Medical Transport Gold Cross based in Barron, Wis., appeared within minutes and began evaluating Bessen.
"As soon as Jodi put on the EKG sensors, she told me to lie down," Bessen recalls. "She didn't make it sound panicky, but she recognized right away I was having a heart attack."
Bessen remembers making small talk with Weirich in the ambulance, then nothing else until he'd arrived at the closest hospital. What he missed was her shocking his heart with a defibrillator and delivering repeated chest compressions the duration of their drive.
Weirich, who earned an award from the American Red Cross in 2015 for her efforts to save Bessen's life, remembers the situation vividly, including the precise moment he took a turn for the worse.
"Skip just looked at me and said, 'I don't feel good.' I looked at the monitor, and it started beeping at me," she says. "I yelled up to Marlene, 'We're losing him. He's in v-fib.'"
Ventricular fibrillation, commonly called v-fib, is a heart rhythm problem occurring when the heart beats with rapid, erratic electrical impulses, causing blood pressure to plummet and cutting off blood supply to vital organs. Weirich sprang into action.
"You kind of go into what you learned and what you can do," she says, noting that she proceeded to deliver chest compressions and the sensor-advised shock until her gravely ill patient opened his eyes.
"I said, 'Where'd you go?' He told me he took a little nap. He had no idea what had happened," she says.
A nearly 100 percent blocked artery caused Bessen to flatline in the ambulance that day. After being stabilized at the hospital, he was airlifted to Eau Claire, where a medical team placed a stent to open his blocked coronary artery. A month later, he had a second stent placed. But today, he is doing well and sustained no permanent damage to his heart as a result of his ordeal. He continues to lead an active lifestyle and soon will be engaging in a group canoeing trip in Missouri.
Looking back, an emotional Bessen says he's forever indebted to Weirich and everyone else who played a role in his care.
"When you talk about saving your life, there are no words of gratitude," says Bessen, who had the opportunity to reunite with Weirich and Dirkes at Mayo Clinic Health System – Northland in Barron in July. "When I met Jodi, I gave her a big hug. I said, 'I don't know what to say,' and she said, 'I was just doing my job.' I said, 'Oh, maybe so, but you saved my life. From here on out, you're Wonder Woman and Superman and everybody else rolled up into one.'"
The incident left an impression on Weirich as well.
"I will never forget Skip or that fateful day in October," she says. "Skip's situation proves why it is so important to dial 911 at the first signs of a potential heart attack."