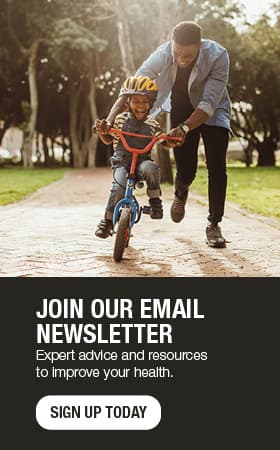 Lending a hand, and some strong backs, to a Cadott couple
It all started with a casual comment.
"I had mentioned to Robin that I had a bad hair day because we were moving, and I couldn't find my comb," says Ruth Dunston, who, until recently, made weekly visits to the Albert J. and Judith A. Dunlap Cancer Center at Mayo Clinic Health System in Eau Claire with her husband, Vernie. There, the couple – ages 69 and 66 – would engage in friendly chats with scheduler Robin Steinke as Vernie awaited chemotherapy treatments or visits with his oncologist.
It was pure coincidence that on this particular late September day, Ruth chose to share the news that she and her husband of 42 years were moving — and were planning to tackle the task without help. For Steinke, the wheels quickly started turning.
"I just asked 'Do you have any help?'" says Steinke, who describes the Dunstons as sweet, hardworking and easy to love. Aside from a neighbor who'd offered to move some of the larger items in their home, they had no one lined up to assist them. "I said 'Well, that's not enough. You guys can't do this.' I said, 'Well, I'll help you.'"
Another scheduler who'd overheard the conversation volunteered to help, as well, and as Steinke spread the word of their plan within the department, more and more co-workers also agreed to assist.
A 10-member team from the Cancer Center, as well as a few of the employees' family members, came to the retired Cadott couple's rescue. On Sunday, Oct. 5, the volunteers not only moved the 40 years' worth of the Dunstons' belongings, but also cleaned both dwellings and provided lunch.
"There is no way that they could move a house — all of their belongings," says Steinke. "So I just knew that they needed help, and, even if it was just my one body, it was going to be worth my time to help them. After seeing them come in to the clinic every week for years…they're your family, they're your friends. You just fall in love with them, and you're willing to do whatever you have to do to help them."
Vernie calls Steinke "a wonderful person" and appreciates her kindness.
"I didn't think there was anybody that would volunteer like that," says Vernie, a lymphoma patient. "We just think it's wonderful that she volunteered her help — and all the rest of them."
Ruth agrees.
"I think it's just the most wonderful thing there ever was," she says. "How often do you find a medical system that goes that far out of their way? I don't think there are words to express my appreciation."
Likewise, Steinke says she wouldn't think twice about assisting them again if they needed her.
"Oh my gosh, I would do it all over again — definitely," she says.
Barb Eidahl, director of Oncology, didn't know the Dunstons prior to the move, but pitched in to help all the same, knowing the need was there and wanting to support her staff.
"It makes you feel good to be able to help other people," Eidahl says.