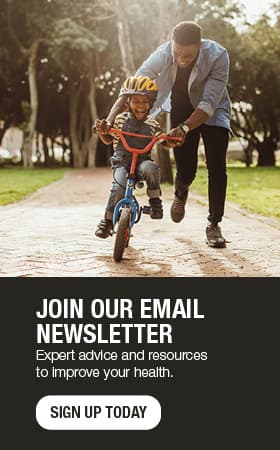 Laser prostate surgery provides quick relief
As a native Minnesotan, Ralph Mehr was familiar with Mayo Clinic. However, he hadn't been a patient during his 74 years. Ralph and his wife, Mary Ann, live on Big Birch Lake north of Melrose, Minnesota, which is about 190 miles from Mayo Clinic in Rochester, Minnesota. He received health care close to home at the St. Cloud VA Health Care System.
Life was good for Ralph and Mary Ann on the lake where they raised their two sons, and welcomed friends and family. However, as Ralph got older, his prostate started causing issues and discomfort.
"In 2017, I had one episode of difficulty urinating. This was followed by another one in 2018," says Ralph. "In November 2019, my BPH (benign prostatic hyperplasia) symptoms and problems really progressed, and I was in a lot of pain."
Benign prostatic hyperplasia, or an enlarged prostate, is a common condition as men get older. An enlarged prostate gland can cause uncomfortable urinary symptoms, such as blocking the flow of urine out of the bladder.
Ralph's symptoms worsened, and he needed to travel to a local emergency department to have his bladder drained with a catheter. His Veterans Affairs (VA) care team taught Ralph to use a catheter at home to relive urine and discomfort daily.
Over the next months, Ralph's prostate continued to grow to the point where the catheter could not get past it. A CT scan revealed a severely enlarged prostate with a tumor, along with a tumor on his hip bone. Ralph had surgery in March to remove the benign tumor on his hip and was referred to a urologist at the Minneapolis VA Health Care System.
"The day before I was supposed to go Minneapolis, COVID-19 hit and my appointment was canceled," says Ralph.
At that time, many health care organizations, including Mayo Clinic and the VA, canceled appointments and elective surgeries to make changes that would protect patient and staff safety during the pandemic.
"I was depressed and worried about the prostate tumor," says Ralph. "When COVID-19 hit and my appointment was canceled, it sent me into a tizzy. Emotionally, I couldn't do anything. I was physically active before with golf and ice fishing, and then was just sitting thinking that I had cancer. That's what prompted me to take the ball and run with it on my own."
Instead of waiting for a rescheduled appointment, Ralph called Mayo Clinic in Rochester. He was referred to Derek Gearman, M.D., a urologist at Mayo Clinic Health System in Mankato, Minnesota, because Dr. Gearman is one of a few urologists in Minnesota who performs a new minimally invasive surgical procedure for benign prostatic hyperplasia called holmium laser enucleation of the prostate, or HoLEP.
"Holmium laser enucleation of the prostate is a minimally invasive procedure to improve obstructive lower urinary tract symptoms," says Dr. Gearman. " This is performed through the urethra and does not require sometimes-painful abdominal incisions. Rather than resecting or ablating the tissue, the prostate is removed in two or three pieces, which are then removed from the bladder in a process called morcellation. In addition, removed tissue can be examined for prostate cancer or other conditions."
Ralph shared his medical records and remained in contact with Mayo Clinic Health System's Urology team during the COVID-19 pandemic. As soon elective surgeries could safely be scheduled, Ralph received a call from Dr. Gearman.
"We did a phone interview before the surgery for over one hour," says Ralph. " Dr. Gearman went through my entire health history. He knew how uncomfortable and worried I was, and he said that he was going to get me in as soon as he could."
That date came quickly, and Ralph and Mary Ann traveled 150 miles to Mankato to meet Dr. Gearman in person and complete a necessary presurgery exam and tests.
"Mr. Mehr was a good candidate for the HoLEP due to his symptoms, size of his prostate and the significant decrease in quality of his life," says Dr. Gearman. "Without surgical intervention, he would have needed clean intermittent or indwelling catheterization indefinitely. Catheterization long term carries a significant infection risk. The procedure allows the patients like Mr. Mehr to urinate again and immediately eliminate the need for BPH medications and any form of catheterization."
The next day, on May 18, Ralph's surgery was performed in Mankato, after which he was able to rest in a local hotel with Mary Ann. He returned to the clinic the next day for tests and to have his catheter removed. He also learned the tissue removed showed no evidence of prostate cancer.
"The biggest advantage to choosing HoLEP is its minimally invasive nature — meaning a lower risk of complications, symptom relief and shortened recovery time," says Dr. Gearman. "We can remove the urinary catheter within 24 hours, compared to three to five days with BPH procedures or techniques. Mr. Mehr did great during the procedure, and he was able head home the next day."
For Ralph, the relief was almost immediate, and he quickly returned to his active life. He and Mary Ann have entertained family and friends on the lake and began playing golf again.
"In a few days, I was feeling so much better," says Ralph. " I can't believe the difference between in November and how I felt after surgery. Any remaining symptoms didn't stop me from being active."
For Ralph, Mayo Clinic now is more than just a famous Minnesota organization. It's part of his story ― and his future.
"Mayo Clink took the extra step to prioritize my care. They understood what I was going through ― that I was in complete and utter misery before surgery," says Ralph. "I have nothing but appreciation and gratitude for Mayo, Dr. Gearman and his entire team. If I need care in the future, I'll come back to Mayo."