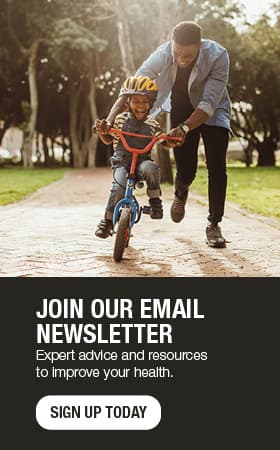 After their baby boy was born in early 2005, Scott and Carrie Hanson's joy turned to fear when they found out that Kinser, just hours old, likely had a heart defect.
"All I could think about was, 'oh my gosh. I'm going to lose my baby,'" says Carrie.
Seven years later, the memory still brings fresh tears to the couple's eyes.
Scary first days
Shortly after Kinser Hanson was born at Mayo Clinic Health System in Albert Lea, a nurse noticed that his fingers, toes and lips had turned purple, which can indicate heart issues. Albert Lea pediatrician Heidi Stoltenberg, M.D., ordered several tests, including an X-ray that showed an enlarged heart. Dr. Stoltenberg immediately called for a Mayo Clinic Neonatal Intensive Care Unit, which took the newborn to Rochester via ambulance for further evaluation and treatment.
In Rochester, the Hansons found out that Kinser had transposition of the great arteries, a rare heart defect in which the two main arteries leaving the heart, the pulmonary artery and aorta, are reversed. The condition changes the way blood circulates through the body, leaving a shortage of oxygen in the blood. In a child, this type of defect can be fatal.
Life-saving surgery
When Kinser was just five days old, Mayo Clinic surgeons performed a heart surgery known as the arterial switch operation, in which the pulmonary artery and aorta are moved to their normal positions. Surgeons also repaired a separate heart defect called atrial septal defect, in which the wall that separates the upper heart chambers doesn't close completely.
The half-day surgery was successful.
"After the surgery, they said he's 100 percent normal," says Scott. "He can go about being a kid again."
Healthy, active boy
Today for 7-year-old Kinser, this includes playing T-ball, swimming, camping and driving around his backyard in an old golf cart with his older sister, MaKenna (9).
Kinser's primary provider, Anita Eshelman-Peters, M.D., at Mayo Clinic Health System in Lake Mills, Iowa, coordinates his follow-up medical care with David Driscoll, M.D., a pediatric cardiologist at Mayo Clinic in Rochester. Other than being on a small dose of medication to help monitor a leaky aortic valve and taking antibiotics before certain procedures such as dental work, Kinser has the OK to act like a normal 7-year-old boy.
"We are so appreciative for the staff we've worked with in Albert Lea, Rochester and Lake Mills, how they all work together and how well Kinser has been treated," says Carrie. "Mayo Clinic Health System saved our son. Without them, he wouldn't be here."
Only recently, Kinser started asking about his scars.
"I think now that he's a little older, he can understand what happened," says Carrie. And like his parents, Kinser seems to appreciate the significance of his scars.
"I like my scars because they helped me stay alive," he says.