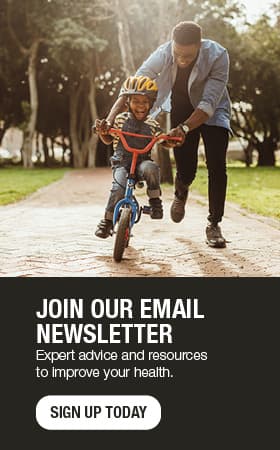 'I believe the program saved my life'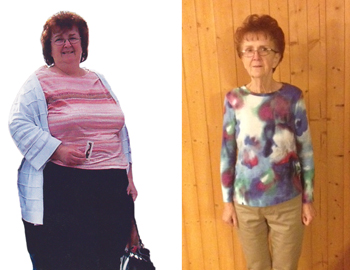 by Marilyn Streif
After having stents put in for my heart problems, I visited my cardiologist for a follow-up appointment where he told me that the medication costing me $300–$500 a month was still not making me better.
He told me, "Marilyn, you know what you need to do. You need to lose the weight. I can't tell you you're getting better, because you're not."
After that visit, I was worried about my health even more. I tried to lose the weight on my own for three years, but I just wasn't ready to commit. My grandchildren would often comment that I couldn't get down on the floor to play with them or keep up with them as they played games around the house, and it started to push me more to lose the weight. However, it wasn't until my son told me that he was worried he wouldn't have his mom around much longer, that I finally found the motivation to take action.
My cardiologist recommended I work with Mayo Clinic Health System's Weight Management Services, which I had briefly tried before. With determination this time, I tried again in May 2011 and started the HMR at Home weight loss program that was complete with a diet plan and a weekly meeting. Weight Management Services dietitians Eileen Dutter and Diane Dressel, and nurse Elizabeth Lindsay, coached and helped me to stay on track, and slowly, I lost the weight pound by pound.
I had my good days and my bad days. Eileen, Diane and Elizabeth taught me to understand food triggers and gave me the drive to keep going.
I weighed 265.2 pounds before I started the program. Now, thanks to dedication and Mayo's wonderful team, I stand much happier at 111 pounds. My medication costs have dramatically dropped to $30 a month, and I went from a size XXXL to a petite small!
I used to be worried about fitting in the chairs at my beauty salon and couldn't stand to go shopping. Now, I slide into chairs with ease and clothes shopping is one of my favorite things to do. Though, sometimes I still find myself shopping for sizes too big for me.
I feel confident in my new body but am ultimately so grateful that I can now fully live in it. I can finally keep up with my grandchildren and am happy to know I can watch them grow.
I believe the program saved my life. To anyone struggling on their own journey — it's never too late to change your life. That decision and the dedication that comes with it, is completely up to you, but you've always got people there to support you, and for me, that support was my loving family and the dedicated staff at Mayo Clinic Health System.