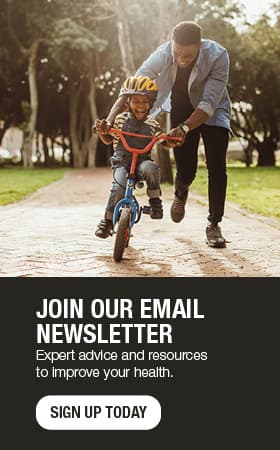 Diabetes education classes lead to improved quality of life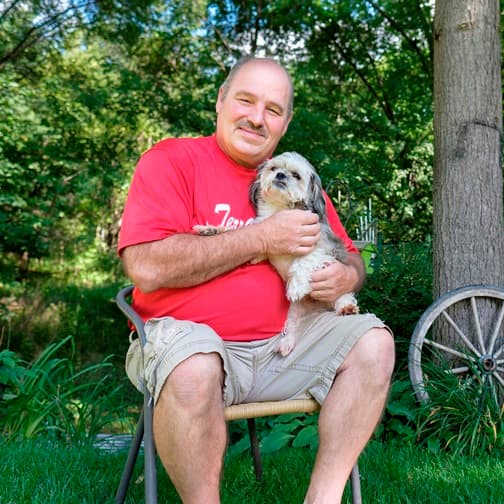 Ken Moore had lost his get-up-and-go.
"My wife said, 'All you do is come home and sit in your chair. You have no motivation,'" says Moore, 55, of Eau Claire, Wisconsin. "She said I should go see a doctor." That was when Moore learned he had Type 2 diabetes.
"It has been a struggle since then," Moore says after five years of dealing with the disease. At the start, Moore's A1C test — a common blood test that can be used to diagnose and assess diabetes — fluctuated between 6.8 and 8.5. An A1C less than 7 percent generally indicates good control of diabetes.
"I knew that wasn't healthy," Moore says. "I wanted to make sure I learned how to get off that roller coaster." That's when he learned about the seven-week Healthy Living with Diabetes class offered by Mayo Clinic Health System and the Aging and Disability Resource Center. At first, he was skeptical about learning anything he didn't already know.
"I thought, what could they really teach me?" Moore says. "I'm a grown up. I know what I'm doing." As it turned out, he did have a few things to learn.
Joanne Walker, a registered nurse and wellness educator with Mayo Clinic Health System, was one of the instructors for Moore's course. Walker says that different people manage their diabetes in different ways, so the goal is to help participants find the tactics that work for them.
"Some people choose weight loss; others choose medications or other things from the toolbox, like managing emotions," Walker says. "We emphasize that it is different for everyone."
At each meeting, Walker puts a poster of a toolbox on the wall. Some of the tools include healthy eating, physical activity, blood sugar monitoring, stress management, understanding emotions, meditation, not smoking and action plans. It was making an action plan that Moore thinks helped him the most.
"I'd walk before, but I never really set a goal," Moore says. The same was true for weight training and healthy eating. "Once you write it down, you seem to follow through with it."
Besides adding exercise to his routine, Moore says he has cut his food portions in half. He eats more salad and other foods that don't cause weight gain or raise his blood sugar. Besides feeling better, Moore says his test results have improved. His last A1C was 7.5, and his daily blood tests have been under 200, compared to the 250–310 results he got before he developed his healthier habits.
Letting participants choose their own path to healthy living is an essential part of the course, according to Walker.
"They bring the problem; we teach the process of solving the problem," Walker says. "Some tools work well for some people, but not for others. Maybe a year later, one of the other tools will work better." Moore says he'll continue to work to lose weight the smart way, using his action plans to help maintain his focus. He has high praise for the course and his instructors.
"They were fantastic. They were never judgmental," Moore says. "I would recommend the course to anyone who struggles with diabetes or prediabetes."
Search the Classes & Events page to find a class offering near you.
Almost 30 million adults and children in the U.S. have diabetes, and there are several forms of the disease. Read what you need to know and do about diabetes.