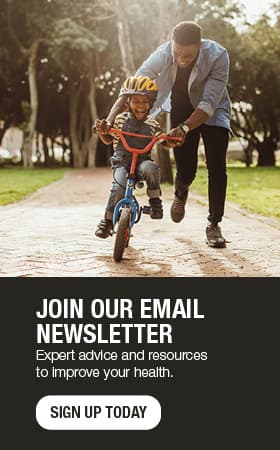 After breast cancer, simple tasks become extraordinary feats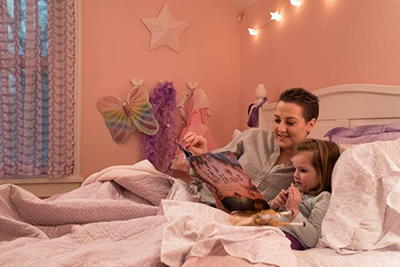 At 31 years old with a young daughter and the natural inclination to go, go, go, slowing down was hard for Lindsey Bruns to imagine. However, Bruns, a business owner and Mankato resident, was forced to reduce her daily pace when she was hit with two major life events in 2016. She fell off her horse and broke her hip in May, and in June, she was diagnosed with breast cancer.
"It's been quite a year," says Bruns. "When I found out [I had cancer], my whole world got tipped upside down."
A whirlwind of thoughts began swirling through her head. She didn't know where to go from the moment of diagnosis. But her team at Mayo Clinic Health System in Mankato quickly stepped in to work with Bruns on a care plan. The first order of business was a meeting with Tara Krosch, M.D., General Surgery.
Dr. Krosch and Bruns determined a double mastectomy was the best course of action for Bruns' aggressive cancer. In July 2016, Dr. Krosch performed the operation. After successful surgery, Bruns' care team tested her lymph nodes for cancer. All clear.
"Things started to kind of look up from there," says Bruns. "(Dr. Krosch) has been amazing. I couldn't have asked for a better team of people to be taking care of me. I've been very fortunate."
Although things started looking up, the recovery wasn't going to be easy. And Bruns knew it.
"Everyday simple tasks were hard for me, especially with my hip injury," she adds. "I couldn't go up and down my stairs to tuck my daughter in. My mom had to put her to bed for me, because I couldn't climb stairs and just being weaker and tired and sleeping a lot too. You lose a lot of your ambition when you don't feel so good."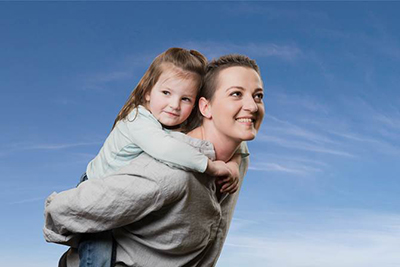 She underwent four rounds of chemotherapy every two weeks from mid-August to mid-December. Through it all, she continued to be a dedicated mother, as well as run her business.
Bruns credits her daughter, Josie, as her biggest inspiration for beating cancer. From the start, Josie has been front and center in Bruns' mind.
"My biggest fear was, 'what if I'm not around to see my daughter grow up?' It also gave me the drive…to get this taken care of."
Bruns is now cancer-free and making those trips up and down the stairs that she missed so dearly. She's able to tuck her daughter into bed at night.