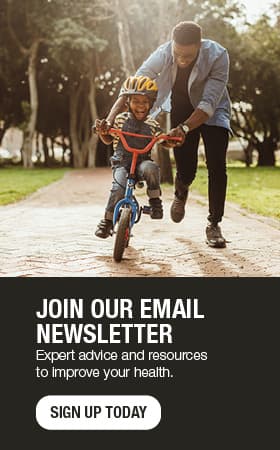 The oncology nurse and teamwork
Topics in this Post
By Kathryn Sullivan, R.N.

The day you enter the cancer center as a cancer patient or a family member of a cancer patient starting treatment, one of the first people you will meet is your oncology nurse. This relationship is one where trust needs to form almost immediately. From the patient's perspective, there is a flood of emotions and fear going through their mind, and the nurse will try to break down those barriers and make that person or family feel as comfortable as possible.
Teamwork often is defined as a cooperative effort of a group of people to achieve a common goal. The oncology nurse and cancer patient relationship involve both people working together to get through chemotherapy treatments and beyond, with close collaboration with the physician. The patient wants to feel comfortable, understand what is going to happen, learn about the chemotherapy drugs, be able to manage side effects and understand how this treatment is going to impact their lives. From the moment the nurse and patient meet, the nurse begins to focus on how to do all of these things well. The nurse wants to build that relationship with the goal of being a resource to the patient, helping with education and support throughout this journey. This newly formed relationship is one where teamwork is essential from that very first meeting.
What training goes into becoming an oncology nurse? Oncology nurses are licensed registered nurses who obtain certification in chemotherapy and biotherapy courses and undergo orientation within that specialty, sometimes for up to a year. Some oncology nurses go on to obtain national certification in adult or pediatric oncology nursing. This certification validates an individual's specialized knowledge in cancer nursing and may or may not be a requirement of a cancer center.
When I was in nurse's training, I was able to see many different specialties of nursing, but in this area of nursing I noticed something very extraordinary. The oncology nurses were great at working together — I was drawn to their teamwork mentality. They also work very closely with members from several other multispecialty departments. The resources and collaboration among this multispecialty team allow us to provide optimal care to cancer patients along the way.
I cannot tell you how many times people ask me what I do for a living, and I tell them I am an oncology nurse. The typical response I receive is, "That takes such a special person to do that." This is a wonderful compliment. However, I feel like I am the one that is blessed. It is a gift to be able to help another person during a difficult time, even if it is simply providing laughter to brighten someone's day, explaining a drug so that it is better understood or holding a patient's hand for comfort. Oncology patients have taught me what it is like to have true strength.
Topics in this Post