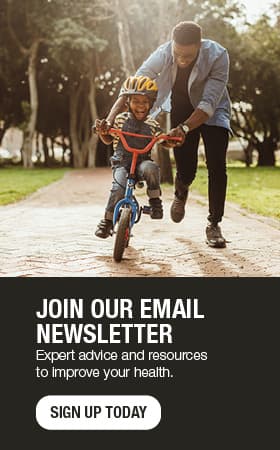 Staff member shares experience after COVID-19 diagnosis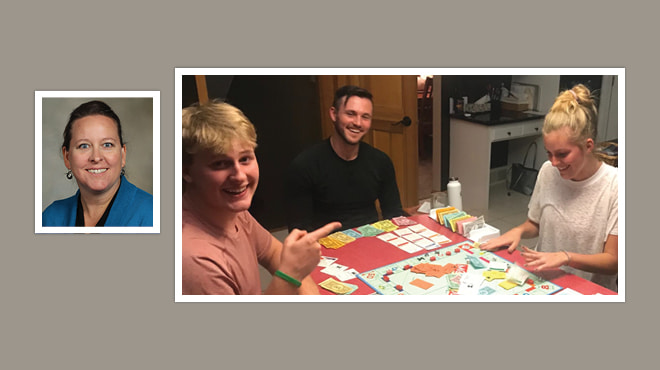 Kari Houser, operations manager at Mayo Clinic Health System – Franciscan Healthcare in La Crosse, Wisconsin, says she was shocked when she tested positive for COVID-19.
"My husband and I had been doing yardwork one Saturday afternoon and just didn't feel quite right," recalls Kari. "I felt fatigued and was running a slight fever, and my husband was experiencing mild symptoms, as well. These symptoms lasted for 48 hours, and we've felt completely fine ever since."
Kari called the COVID-19 Nurse Line to talk through her symptoms. The following Monday, Kari was tested for COVID-19 at Mayo Clinic Health System – Franciscan Healthcare in La Crosse, and two days later, she received a call from an infectious diseases provider that her test came back positive. Kari's husband, 17-year-old son, 20-year-old daughter and her daughter's boyfriend all were presumed to be positive with COVID-19.
"After being contacted by the infectious diseases provider at Mayo Clinic Health System, we were contacted by the La Crosse County Health Department," says Kari. "A county health worker was in contact with us every couple of days, checking in on our symptoms and making sure we had everything we needed.
"While we don't know exactly how or when we came into contact with COVID-19, my husband had traveled to Texas a few weeks before," says Kari. "Due to the low number of cases in Texas at that time, our cases have actually been attributed to us attending our son's hockey tournament in Milwaukee about a week prior to noticing symptoms. When my husband traveled to Texas and when we were at our son's hockey tournament, we felt like we were taking all of the necessary precautions to avoid becoming infected.
"It's not exactly fun to be on lockdown in your home for two weeks, but we did find the silver lining in this situation," says Kari. "My family was home together every day, where we were able to have family dinners and movie nights. We found ways to be grateful for what we had, such as having enough food and household items to get us through our time in isolation."
Kari's family has been giving back since recovering from COVID-19. They have volunteered to donate plasma, as Mayo Clinic will be the lead institution providing coordinated access to investigational convalescent plasma for hospitalized patients with severe or life-threatening COVID-19, or those at high risk of progression to severe or life-threatening disease. Kari and her husband donated 1,000 meals worth of food to the Wafer Food Pantry in La Crosse since recovering. They also have been supporting local restaurants in the area, buying gift certificates if restaurants aren't open for takeout.
"It's important to stay educated about what's going on, as information about this disease changes daily," adds Kari. "Staying home is critical right now, as my son was asymptomatic the entire time. Even if you have minor symptoms, as my family did, you need to stay home. This time spent social distancing is minor in the grand scheme of things ― and can save lives."