Pediatric & Adolescent Medicine (Children)
Pediatric & Adolescent Medicine (Children)
Need a primary care provider for your child?
Finding the right health care provider for your child is an important step toward a healthy childhood. From routine exams to management of serious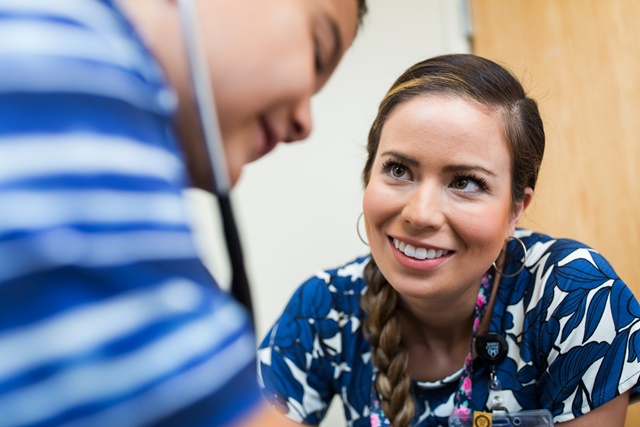 illnesses, your primary care provider is your consistent source of medical support.
Is your child feeling sick? We'll help you get the right care your child needs, often over the phone. Call us at 507-668-2110 to schedule an appointment or call our Nurse Line to determine if your child can be cared for at home, through an office visit, or if immediate medical attention is required. For emergencies, call 911.
View profiles of our pediatricians below. When you've found the right provider, call us to schedule an appointment.
Pediatrics is located on the 5th floor of the clinic.
Locations
Hospital and Clinic
404 W. Fountain St., Albert Lea, MN 56007
Pediatrics & Adolescent Medicine Hours:

Mon-Fri:

8:00 AM - 5:00 PM
Providers
Vijay Venugopal, M.B.B.S.
Pediatric & Adolescent Medicine (Children)
Elisabeth Ojukwu, M.D.
Pediatric & Adolescent Medicine (Children)
Ayokunle Olubaniyi, M.D.
Pediatric & Adolescent Medicine (Children)
Related Upcoming Classes and Events View More