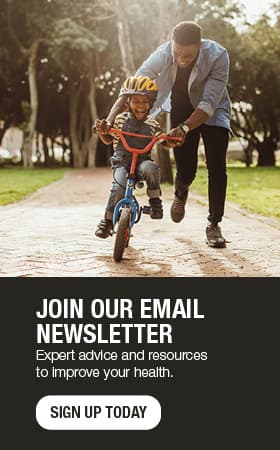 Why cleaning your positive airway pressure (PAP) supplies is important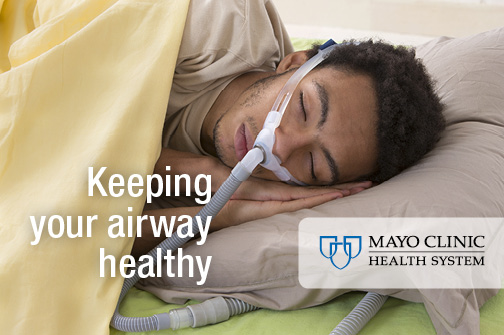 By Mayo Clinic Health System staff
You made a smart and important decision involving your health the day that you decided to move forward and start positive airway pressure, or PAP, treatment for your sleep apnea. You have invested time and money when purchasing and acclimating to this device and supplies. Why not get the most out of that investment?
Daily cleaning of supplies is important in keeping your airway open while you sleep by maintaining a good seal between your face and the mask. If your cushion starts to lose that grip to your face, your mask will start to allow the airflow from the device to leak out. When you lose too much airflow out of the sides of your mask, you no longer have an adequate seal that allows your airway to remain open. This could lead to you stopping breathing, and defeat of the purpose of using the mask and device.
Daily cleaning of the mask cushion — the part that touches your face — is a vital part of maintaining the integrity of the seal for as long as possible. First, you should wash the cushion in warm, soapy water using a mild dishwashing detergent and allow to air dry. The detergent acts as a grease cutter to wash away oils from your skin left on the mask. Second, be sure to wash the cushion soon after you wake up to limit the amount of time these oils are allowed to remain on your mask cushion. These two steps can go a long way to extend the lifetime of your cushion and ensure an adequate mask seal.
Routine cleaning and replacement of your PAP supplies also is important in keeping you healthy. You should replace the distilled water in your heated humidifier chamber daily. Do not allow this water to sit for extended periods of time, as bacteria love a warm, wet place to grow. Be sure to clean the entire mask, headgear and tubing each week to get rid of dust and germs. If you are ill, daily cleaning of all your supplies is a good practice until your symptoms are gone.
It's time to replace your mask, cushion, headgear and other supplies when you can no longer maintain a good seal despite regular cleaning and proper mask fit and placement. Regular replacement of all of your disposable supplies is an important part of keeping you healthy and the equipment working properly.
You have made a valuable investment in your present and future health. Do the most you can to get the most out of your investment.