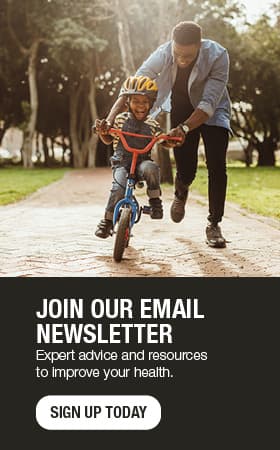 Solve, don't settle: Treatment for urinary incontinence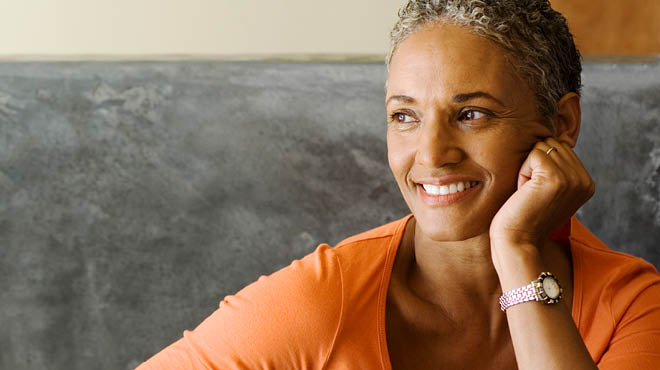 The loss of bladder control can feel uncomfortable and embarrassing. While nearly 1 in 3 women may experience incontinence, it does not have to be a normal part of life. From lifestyle changes and medication to physical therapy and minimally invasive surgery, a variety of successful treatment options are available to fit your needs and lifestyle.
OB-GYN providers Alison Grajkowski, M.D., and Sarah Suarez, physician assistant, discussed incontinence, the causes of incontinence and treatment options in a recent webinar.
Watch the webinar:
Here are a few highlights from the webinar, which was followed by a Q&A session:
Urinary incontinence is any involuntary leakage of urine ― the two most common types being stress and urge incontinence.
Stress incontinence is loss of urine with physical activity or movement such as coughing, laughing or sneezing. About 1 in 3 women over 45 have stress incontinence.
Urge incontinence is the sudden urge to go to the bathroom that's so severe that people may leak on the way to the bathroom or when pulling down their clothes to go to the bathroom. About 15% of women of all ages have urge incontinence.
Many lifestyle and dietary changes help improve urge incontinence, including changes related to caffeine, carbonated beverages, citrus, tobacco, alcohol and consumption of artificial sweeteners. Scheduling bathroom breaks, participating in pelvic floor physical therapy, fully emptying the bladder when voiding, and performing Kegel exercises also can help.
Dr. Grajkowski talked about several treatments, including the pros and cons of each:
Botox can be injected into bladder muscles to paralyze them, which allows a person to hold more urine in the bladder. This temporary procedure can decrease urge symptoms.
Nerve stimulation can help control the nerves and is thought to change the messaging to the bladder. A needle is placed near the nerve, and small electrical pulses are sent to the nerve. This temporary procedure can decrease urge symptoms.
Sacral nerve stimulation is when a device is surgically implanted near the spine and a battery is surgically implanted into the buttocks area. This is considered a last line of help for urge incontinence.
Physical therapy can teach techniques to use the muscles that can prevent stress incontinence symptoms.
A pessary is a nonsurgical device that goes inside the vagina and provides support to vaginal tissue displaced by pelvic organ prolapse to reduce pressure when you're coughing, laughing and sneezing.
Urethral bulking agents are injected around the urethra to provide temporary support to reduce stress incontinence symptoms.
A urethral sling is a medical-grade permanent mesh that is placed under the urethra to provide support. This is considered a last line of help for stress incontinence.
Dr. Grajkowski and Suarez continued the discussion, reviewing urinary incontinence.
OB-GYN services are available in many communities across Mayo Clinic Health System.