Posted By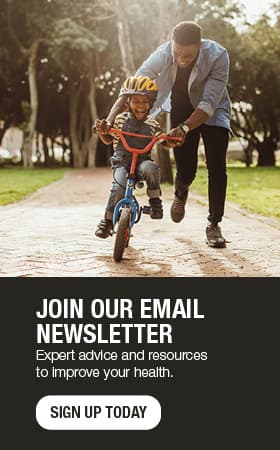 Tips to keep your Halloween safe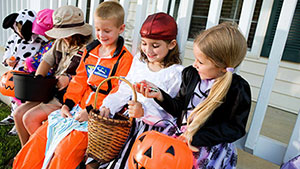 Halloween is rapidly approaching, and everyone is preparing for the big night of costumes, pumpkins and candy. With so much time and energy going into the planning of this night, we often get so excited that we end up forgetting about simple safety. Safety is a very important part of Halloween and shouldn't be overlooked. Here are a few tips that will make your Halloween sweet, successful and safe.
Before you go out — Costume safety:
Make sure your costume fits from head to toe.

Makeup is great and doesn't obscure vision. If there's a mask, make sure it fits and the eyeholes are big enough to see clearly.

Costumes should not be tripping hazards. If your costume is too long, pin it up or place a hem. Costumes should also be flame-resistant or retardant, especially if around any open flames, such as a jack-o-lantern.
Wear good shoes. Costume shoes are often ill-fitting and may pose tripping hazards.
Stay visible. Besides wearing lighter colors, additional reflective strips may be added to your costume to aid in others seeing you.
While you are out — Trick-or-treating safety:
Make sure you're always accompanied by family or friends.
If you have one, bring a cell phone with you in case you need help.
Carrying a flashlight, blinking lights or glow sticks will improve your visibility and help you see better in poorly lit places.
Only go to houses where the lights are on.
Try to go where the streets are well lit.
Be careful crossing streets, especially if you're wearing a mask.
Don't accept rides from anybody you don't know.
After you get home — Keep safe:
Have your parents check any candy before you eat it. Never eat candy or treats that aren't in their original wrapper.
Don't share your candy with your pets or younger siblings. Candy can be bad for pets and may be a choking hazard for younger kids.
If you have allergies (peanut, for example), make sure your treat doesn't contain what you're allergic to.
Make sure you extinguish any candles or open flames.
Don't eat all your candy in one night. Make the sweetness of Halloween last a while.
Kim Schutterle, M.D., is an emergency department physician with Mayo Clinic Health System in Fairmont.