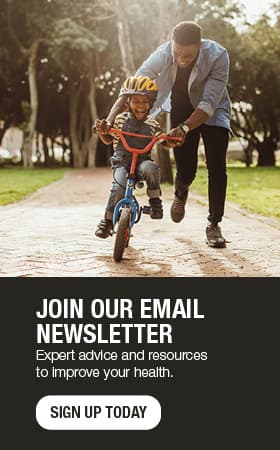 Shared care offers new options for patients with LVADs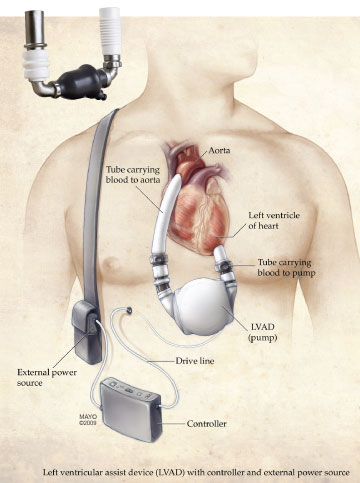 Patients with severe congestive heart failure may benefit from a ventricular assist device, a mechanical device that helps pump blood from the lower chambers of the heart (the ventricles) to the body, enhancing the heart's function. Left ventricular assist devices, or LVADs, are the most common form of this therapy. Originally used for patients awaiting heart transplant or recovering from surgery, LVADs increasingly are a long-term solution that provides a good quality of life.
"Sometimes when an LVAD is implanted as a bridge to transplant, the patient feels they do reasonably well with it and opts not to have the transplant. Patients who don't respond to medical therapy go through an in-depth evaluation to determine if they are good candidates for LVADs. Most benefit from dramatically improved symptoms and survival rates for heart failure," says Daniel T. Kincaid, M.D., a cardiologist in Eau Claire. "They often can live a nearly normal life. Some even golf."
The LVADs are implanted at Mayo Clinic in Rochester. "At Mayo, 19 circulatory failure specialists see patients with heart failure who may receive or have received transplants or ventricular assist devices," says Margaret M. Redfield, M.D., a cardiologist in Rochester. "We also see patients with pulmonary hypertension, which destroys blood vessels in the lungs."
Patients generally stay in the hospital in Rochester for two to four weeks following LVAD implant surgery and return for follow-up care every month, initially, and then every two to four months. Four LVAD coordinators see patients in Rochester for their regularly scheduled appointments. They share appointment notes with the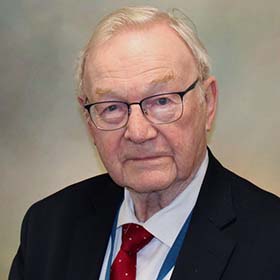 patients' primary care providers and cardiologists, who may contact the LVAD coordinators with questions during their own appointments with these patients.
Eau Claire named a shared care center
Mayo Clinic Health System in Eau Claire was recently designated a LVAD shared care center by a LVAD manufacturer, which will allow the facility to provide care for both Mayo and non-Mayo patients with LVADs.
"Patients won't need to travel to Rochester as often for follow-up care," says Dr. Kincaid. "More importantly, the designation means that there will be a medical facility and well-qualified staff to work with these complicated, sophisticated medical devices in our area."