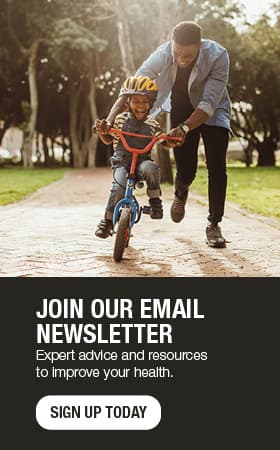 Protect your eyes from harmful light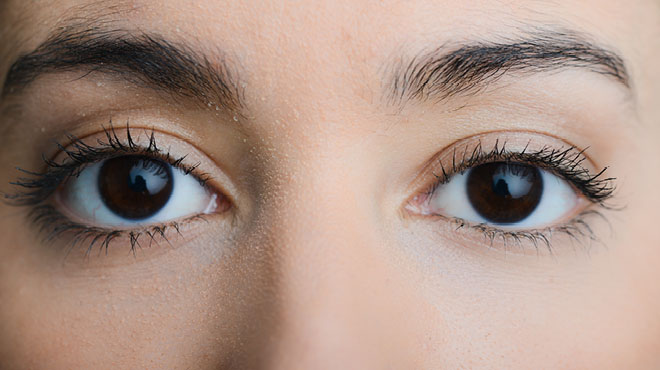 Staring at digital screens often leads to tired eyes, blurred vision and headaches, but also can cause eye damage.
Knowing the risks and how to safeguard your eyes from harmful blue light is important:
Blue light
Not all blue light is bad. For example, sunlight is the main source of blue light. Being outdoors during daylight is where most people get the majority of their exposure. However, the world largely has become reliant on smartphones, tablets and laptops — technologies with displays that often produce large amounts of blue light. The long-term effects may be harmful. Blue light or blue-violet light can be damaging to delicate retinal cells deep in the eye. Additionally, studies have shown blue light is a risk factor for the onset of age-related macular degeneration, which is a progressive condition that can lead to vision loss over time.
Specialized lenses can help
One of the ways you can protect your eyes is to selectively filter the blue light around you so your eyes receive good light, while at the same time reducing your exposure to bad blue light. Some lenses can include a specialized filter to help reduce exposure to harmful blue light. These premium lenses can be specifically made to meet your needs.
Benefits of no-glare lenses
During nighttime, color recognition, peripheral vision and depth perception all are negatively affected.
However, no-glare lenses can make driving at night safer and more comfortable. They increase clarity, protect your eyes from distracting reflections and provide relief from eye fatigue. Plus, today's no-glare lenses are designed to not peel or break down like older versions of no-glare and anti-reflective lenses.
No-glare lenses are important for kids
Clear vision is vital to improving child development and growth. Bright reflections and glare can cause irritation, eye strain and overall discomfort to the eyes.
Keeping our eyes protected is important for people of all ages. Eye protection means healthy eyes for years to come. Talk to your optometrist and eye care team about the benefits of a specialized lens for your eyes.
Brooke Pierce and Denise True are opticians in Fairmont, Minnesota.