Posted By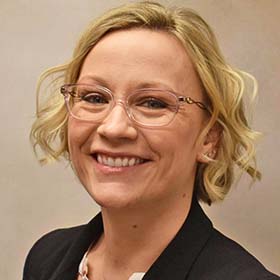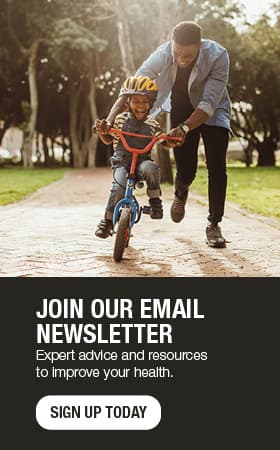 Preserving pandemic positives
The arrival of the COVID-19 pandemic was a life-changing event. From switching to remote work or school to canceling long-anticipated events, the pandemic forced us to separate from loved ones to try to keep ourselves and others safe and healthy. Even our day-to-day activities changed dramatically. Almost overnight, we were forced to develop strategies to help us cope and move through this ever-changing situation.
Many of these adaptations and strategies strengthened relationships, improved self-care and allowed us to step away from the hustle and bustle of life pre-pandemic.
These are some of the healthy adaptations made:
Spending more time with immediate family.
We started movie nights, pizza nights, puzzle and game nights; and new holiday traditions and ways to celebrate life events, such as birthdays, weddings and graduations.
Collaborating with others.
For some families, it meant creating "bubbles" so kids could study and play together.
Learning new skills.
From taking up a new hobby to learning to play an instrument to mastering home repairs, we engaged and stretched our minds.
Embracing homemade meals.
Cooking and baking from scratch, and sharing those activities with family, introduced not only new dishes, but also renewed interest in healthy eating. Home gardens flourished and provided the satisfaction of raising and preparing our own produce.
Exploring the outdoors.
When we had to stay socially distanced, being outdoors let us burn off cooped-up energy. Whether it was hiking, bike riding, camping, stargazing, bird-watching or just watching a summer sunset, being in nature helped calm, relax, rejuvenate and restore us during a trying time.
Assessing our nests.
Rooms were rearranged. Closets, basements and garages were organized. Painting became the rage. New outdoor living spaces were created.
Helping others.
From writing cards to checking up on an old friend to doing yard work for an elderly neighbor, we elevated our random acts of kindness.
Putting technology to work.
We moved online, ordering everything from groceries to furniture to holiday gifts. We met up with friends and families on apps. We also adapted to seeking physical and mental health care via technology.
We all have our own lists of how we coped. Now we're transitioning from a time of not being able to do a lot to a time that's once again packed with too many things to do. And as disorienting as the locked-down life was, the in-full-swing life can be too.
During the pandemic, we became skilled at self-care and giving ourselves time for what was enjoyable, inspirational, motivational and restorative. You may have positives from the pandemic that you'd like to preserve, but determining which ones can be overwhelming.
Start by giving yourself permission not to do everything or say yes to every request. Remind yourself that everything isn't going to get done, and that's OK. It means letting some things go as you take on others.
With busy lives, that means prioritizing and planning, but not to the point of generating more stress:
Look back at your pandemic positives.
Think about why you liked them and why you would want to continue them. Just remembering how much you enjoyed something can shift your brain, motivate you and spur creativity.
Examine what's important in the long term and how you want to fill your buckets.
Ask if it's helpful to you or just one more thing to do. If something is a "keeper," think about how you can make a regular place for it in your life. Some things may be no-brainers, like telehealth or online grocery ordering, which opens up time for something else.
Do some brainstorming.
You may not be able to keep all those pizza-movie-game nights going, but maybe you can set aside one night a week as family night. Rather than preparing elaborate meals together, pick one breakfast, lunch or dinner to gather in the kitchen. If one-on-one time is what you miss, maybe it's spending more time at bedtime talking with your kids or sitting around a backyard fire pit making s'mores.
Be flexible.
Make a plan, but be ready to regroup. For some, setting an alert on your phone for "homemade pizza night" works. But if a meeting runs late, get carryout pizza to enjoy together.
It takes about six months to solidify a new habit. Recognize that you haven't lost all your pandemic positives, but they may not look quite the same. What's important is they still bring you satisfaction and fulfillment.
Among the positives, there's the other side of COVID-19 that brought deaths, long-lasting illness, food and financial instability, stress, fear and despair. These things aren't easy to move on from. Check in with yourself, and be aware of your mental health. You don't need to suffer alone. Contact a mental health professional, and seek the help you need to cope with the effects of the pandemic.
Jolene Hanson is a clinical social worker in Psychiatry & Psychology in Mankato, Minnesota.