Posted By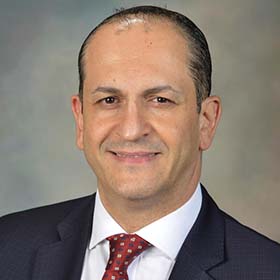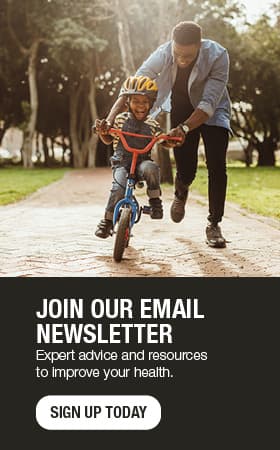 Nerve stimulation to treat urinary incontinence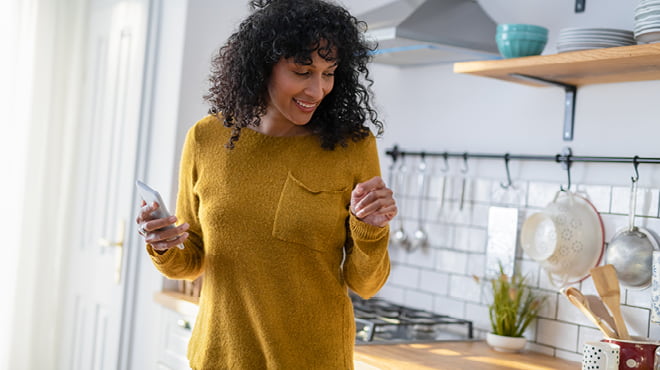 Many people have heard of pacemakers and how they can be used to treat heart conditions. But did you know a similar implantable device is available to treat urinary incontinence?
Urinary incontinence, or the loss of bladder control, is common. One of the most common types is urge incontinence, which is distinguished by a sudden, intense urge to urinate followed by an involuntary loss of urine. About 17% of women and 3% to 11% of men experience urge incontinence at some point in their lives.
Symptoms of incontinence can cause people to feel socially isolated, experience sexual inhibition, or become afraid to make social or travel plans. Careers and personal relationships are often affected.
Fortunately, many treatment options can help, including sacral neuromodulation.
Here are answers to common questions about this treatment option:
How long do you need to have symptoms before seeking treatment?
Talk with your primary care provider or OB-GYN if you have experienced symptoms of urinary incontinence for six months or longer. First and foremost, our approach is to try to understand what is contributing to your symptoms.
Do you need to try other treatment options first?
Yes, you'll usually try other treatment options first. Three categories of treatments are available for urinary incontinence, and the most appropriate option will depend on the cause of your symptoms.
First-line treatments include conservative treatments, such as making lifestyle changes to train your bladder or physical therapy, including pelvic floor and Kegel exercises. Second-line treatments include medication therapy. The first medication was approved by the FDA in 2003 and many options became available since that time. Each person responds differently to medication therapy, so it's good to have options.
The first two categories of treatment provide symptom relief for about 75% of people. By the time we are discussing a sacral neuromodulation procedure, you'll have tried and failed treatment options from the first two categories or couldn't tolerate the side effects.
How does sacral neuromodulation work?
With sacral neuromodulation, a small device is inserted under your skin in your lower back. Small wires, called leads, send low-level, mild electrical impulses to your sacral nerves.
Located near the tailbone, these nerves help with sensation, and control the pelvic floor and the muscles related to bladder and bowel function. Bluetooth technology is used to control the device.
Unlike medications and physical therapy, which target the muscles that control your bladder and bowel function, sacral neuromodulation can offer symptom relief by modulating your nerve signals.
Can I try sacral neuromodulation before committing?
Yes, you can try sacral neuromodulation before committing. That's one of the benefits of this procedure. We can "test drive" it to see if it will work for you.
During the trial phase, a temporary device is placed on your back with local anesthetic. For four to seven days, you will record your symptoms in a bladder diary to evaluate the device's effectiveness. Overall, we are looking for at least a 50% reduction in your symptoms, but will also evaluate subjective measurements like your comfort level.
How is the device inserted?
A surgeon will implant the device in an operating room under sedation, similar to sedation used during a colonoscopy. A 2- to 3-inch incision will be made in your lower back, and the small device will be placed below your skin and above the muscle. You will be able to go home the same day as the procedure.
How big is the device?
Medical technology has made significant advances in recent years, and implantable medical devices have gotten smaller. The current device, which is about the size of a thumbnail drive, is smaller than most pacemakers. A new version is available that has a rechargeable battery that lasts about 15 years. These devices also are MRI-safe so you can have scans of your hips, back or legs in the future, if needed.
Will the device trigger a metal detector?
Yes, a sacral neuromodulation device will trigger a metal detector similar to a cardiac pacemaker or artificial joint. You will be given a card that can be used to disclose the device to officials.
How effective is sacral neurostimulation?
The effectiveness of sacral neuromodulation depends on a patient's age, with younger patients responding better to the treatment. Overall, about 70% to 85% of patients find relief from their urinary incontinence symptoms with sacral neurostimulation.
Will sacral neurostimulation change my digestive habits?
No. Sacral neuromodulation will not change your digestive habits or your digestive system. This treatment stimulates the sacral third nerve, which controls sensation of the bladder and bowel walls. It will not impact your digestive system at all.
You don't just have to live with urinary incontinence symptoms. There are many treatment options available so talk with your primary care provider or OB-GYN about your symptoms.
Watch this video to learn more about urinary incontinence treatments including sacral neuromodulation therapy:
Learn more about incontinence:
Gokhan Anil, M.D., is an OB-GYN and specialist in pelvic medicine and reconstructive surgery in Mankato and New Prague, Minnesota.