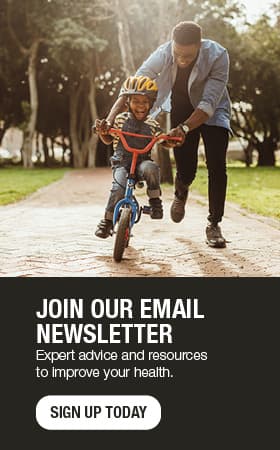 Know your numbers: Family health history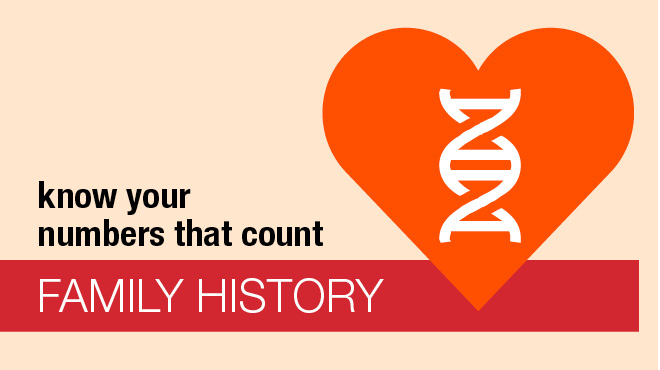 By Mayo Clinic Health System staff
Understanding your family's heart and overall health history is key to understanding your overall risk of heart disease.
What is family history?
Your genes play a role in nearly all areas of your health. A gene is like an instruction manual for your body that tells your body how to function, develop and stay healthy. You have around 20,000 genes in your body. Many health conditions have a genetic link, including heart disease and stroke.
Outlining your family health history can help you and your health care providers understand if you have an increased risk for developing certain conditions that are present in your family. If you are at risk, you may be able to take preventive measures to decrease your risk or undergo genetic testing to clarify your risk.
Why family history matters
Some health conditions are almost completely determined by your genes, meaning they are correlated with a specific harmful genetic change. This is called a mutation or pathogenic variant, like a spelling error within the instruction manual. These genetic changes will cause you to develop a genetic condition ― something you would not have caught or developed purely because of your environment.
What you can do
Your genes usually don't determine anything with complete certainty. Your family health history and genes do not determine your fate, and your environment still plays a role.
Your environment can include factors you can't change, such as your biological sex and age, as well as factors you can control, such as diet, physical activity level, and exposures to cigarette smoke and other chemicals. "Multifactorial inheritance" is when your genetic makeup and environment play a role in determining your risk for particular conditions. Many common conditions, such as autoimmune diseases, cancer, and mental health conditions, like anxiety and depression, are considered multifactorial.
While you can't change your genes, you can control some aspects of your environment, such as diet, physical activity level and tobacco use. You have some control over how much goes into your various health cups over time. That's why it's still so important to live a healthy life, regardless of your personal and family health history.
Who to talk with to obtain family history
Generally, you should try to get family history information about:
First-degree relatives
They are your parents, full siblings and children.
Second-degree relatives
They are half-siblings, grandparents, aunts and uncles, nieces and nephews, and grandchildren.
Third-degree relatives
They are first cousins, great-aunts and great-uncles, great-grandparents, great-grandchildren, half-aunts and half-uncles
It still may help to gather information from as many relatives as you can, but the more distantly related relatives are, the less their history could affect you.
Both your mother's and father's side of your family are relevant, regardless of your biological sex or whether you more closely resemble one side of the family more than the other.
Many people find it challenging to capture a complete health history due to adoption, estrangement, or simply a lack of details known or willing to be shared in the family. It's OK to simply record the information that you can gather and know that it can be updated if more information becomes available in the future.
Know your family's numbers
In general, you should try to gather information about whether relatives are living, their current age or age at which they passed away and their medical history. Relevant details about health history include any medical conditions they have had and at what age they were diagnosed. For example, you can ask if they have had major health concerns, have ongoing or chronic health concerns, see a specialist for any medical conditions or are taking medication for health conditions.
Learn more about knowing and recording your family health history.