We are experiencing high call volumes:
Use your account on the Mayo Clinic app or patient portal to check symptoms, get care recommendations and make an appointment.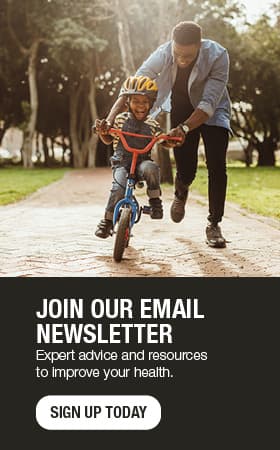 Good bacteria for your gut
The lining of your digestive tract — like every surface of your body — is covered in microscopic creatures, mostly bacteria. This microecosystem, called a microbiome, plays a large role in your health.
A healthy microbiome promotes a healthy immune system and supports a weight management plan. There are two ways to maintain this:
Helping the microbes already in your microbiome to grow by giving them the foods they like — prebiotics
Adding living microbes directly to your system — probiotics
More research is needed, but there is evidence that a healthy microbiome may play a role in preventing or improving symptoms of:

Download a list of prebiotic and probiotic foods, and read more blogs about healthy food.
---
For the safety of our patients, staff and visitors, Mayo Clinic has strict masking policies in place. Anyone shown without a mask was either recorded prior to COVID-19 or recorded in a non-patient care area where social distancing and other safety protocols were followed.
Topics in this Post