Posted By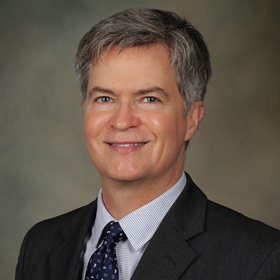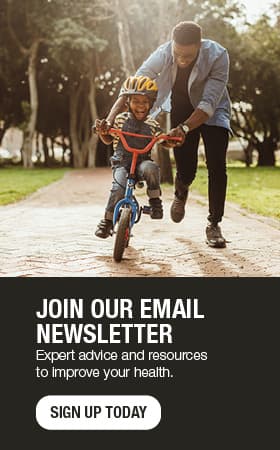 Cataracts: What to look for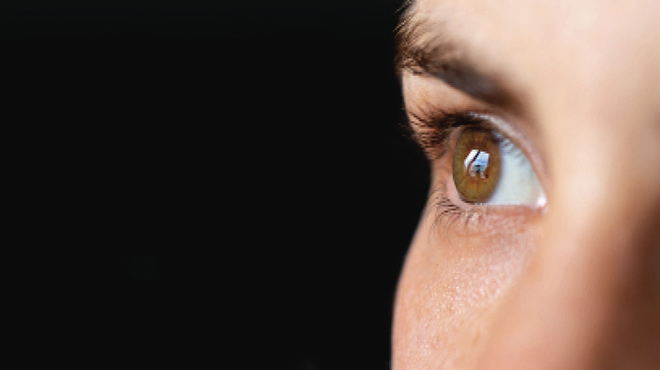 Are you finding it more difficult to read or, drive a car at night? Do you feel like you're looking through a fogged-up window?
It could be cataracts — the clouding of the normally clear lens of your eye.
Cataracts are a normal aging change that happens to everyone. Cataract surgery is only performed when your cataracts affect your vision to the point that it interferes with your usual activities.
Early on, most cataracts develop slowly, so you may not notice any vision changes. When you first notice changes, you might need stronger lighting and eyeglasses. In time, cataracts will eventually interfere with your vision.
If your vision is impaired to the point it interferes with your usual activities, you might need cataract surgery, a safe, effective procedure.
Signs and symptoms of cataracts include:
Clouded, blurred or dim vision
Increasing difficulty with vision at night
Sensitivity to light and glare
Need for brighter light for reading and other activities
Seeing "halos" around lights
Frequent changes in eyeglasses or contact lens prescriptions
Fading or yellowing of colors
Double vision in a single eye
At first, a cataract may only affect a small part of your eye's lens and you may not notice any vision loss. But as the cataract grows larger, it clouds more of your lens and distorts the light passing through the lens. At this point, you may notice more symptoms.
See how a cataract affects your vision: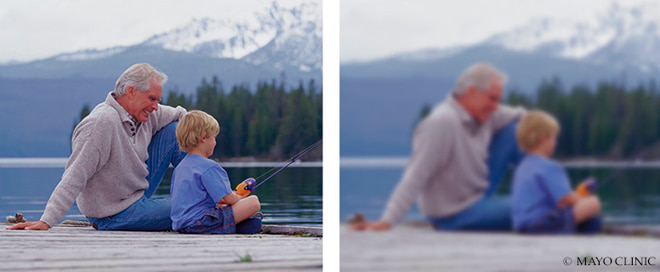 Normal vision (left) becomes blurred as a cataract forms (right).
Causes of cataracts
Aging or injury changes the tissue that makes up your eye's lens, causing cataracts to develop. Some genetic disorders that cause other health problems can increase your risk of cataracts.
If you have other eye conditions; previous eye surgery; medical conditions, such as diabetes; or have taken steroid medications for a long period of time, you are at increased risk of developing cataracts. In addition, obesity, smoking, high blood pressure and drinking excessive amounts of alcohol can increase your risk of cataracts.
When to see a health care provider
If you notice any changes in your vision, make an appointment for an eye exam. If you experience sudden vision changes, such as double vision or flashes of light, sudden eye pain, or sudden headache, see your health care provider right away.
If your health care provider determines that you have cataracts, you may be referred to an ophthalmologist, or eye specialist, who can perform cataract surgery and help you decide when the surgery is right for you.
Learn more about eye health.
Michael Garvey, M.D., is an ophthalmologist in Caledonia, Minnesota, and La Crosse and Onalaska, Wisconsin.