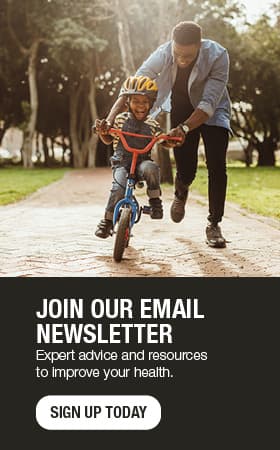 Beat the 'back-to-school blues' with healthy lunches
School teachers help our children grow and develop, but they need your help by packing a healthy lunch. The Centers for Disease Control and Prevention recognizes a link between healthy eating and academic achievement in children.
Help your child succeed by including these important items in their lunch:
Whole Grain
Whole grains are packed with fiber. An easy way to include this is with a sandwich. This can be made from a variety of fiber-rich options including whole-grain bread, a bagel, pita or tortilla. Another idea is to pack a healthy grain side dish like quinoa or brown rice.
Protein Foods
Foods with protein will help children feel full longer. Consider making a sandwich using peanut butter, almond butter or lean meat. To add protein on the side, pack cheese, yogurt, beans or nuts.
Fruits and Vegetables
Fresh fruits and vegetables get their colorful appearance from the important vitamins and minerals they contain. Add a variety of fresh, dried or canned fruits and vegetables to the children's lunchboxes.
Healthy Drinks
The best way to keep children from getting thirsty is to have them drink water or milk. Milk is a great source of calcium, which helps build strong, healthy bones. By avoiding juice, soda or energy drinks, you cut out unnecessary drinks that are all high in sugar.
However, even the best-packed lunch will not be any good if it goes in the trash. Here are a few tips to pack a lunch your child will want to eat:
Get Them Involved
The best way to find out what your child wants is to ask. This conversation will be a chance to talk about making healthy food choices, and it will help keep their lunch from going to waste.
Pack Familiar Foods
Familiar foods usually aren't boring to children. They're foods they enjoy and will eat.
Give them Options
Pack multiple items so that children can choose what to eat. Even if they do not eat everything at lunch, they can have the leftovers later for a snack. This will also help you find out what food they like best.