Posted By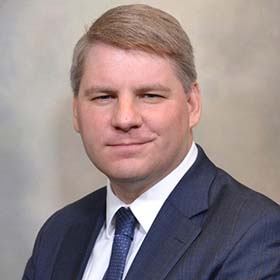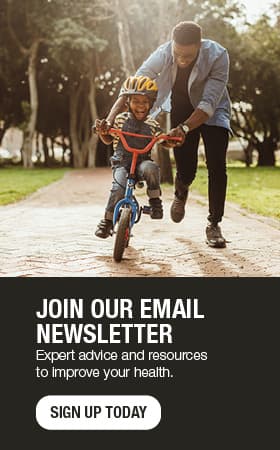 7 steps to take to maximize health, safety of professional drivers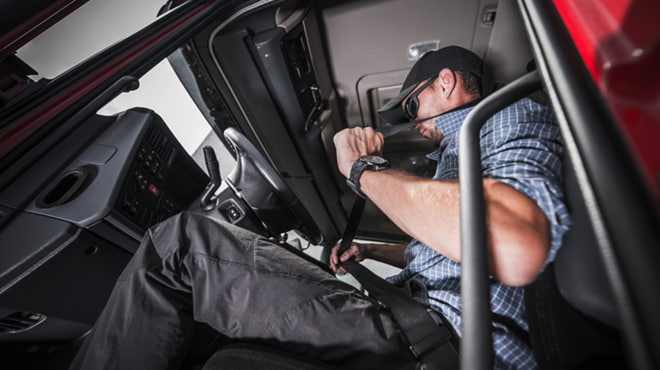 Did you know that truck driving is among the most hazardous occupations in the United States? It's true. Motor vehicle accidents account for about 40 percent of work-related deaths each year. Workers who are on the road are continually at risk for involvement in serious motor vehicle collisions. Furthermore, drivers often find themselves working irregular hours and can be away from home for long periods of time, making it difficult to get find time to exercise and eat a healthy diet. Fortunately, there are many steps to take to help improve the overall health and well-being of drivers.
Here are a seven considerations for employers and professional drivers to ensure safe travels with every mile on the road:
1. Hard wire safety measures.
When we think about truck driver health, the first thing that often comes to mind is the sedentary lifestyle and what can be done to promote regular exercise and a healthy diet. Although this is important to address, there are several other safety measures that take priority.
First and foremost, all truck drivers and their passengers should wear seat belts when driving. Wearing a seat belt can reduce the risk of death by 80 percent in the case of a serious accident. For employers, it's important to make sure that all trucks are equipped with the proper seat belts and that the importance of compliance with seat belt laws is strictly enforced.
Employers should make sure that all of their commercial vehicles are routinely inspected to ensure that vehicles are in proper working order and that all safety related equipment is in optimal condition. Regular truck maintenance can reduce noise, which can protect drivers from work-related hearing loss. It also can reduce excessive vibration that, in some cases, can cause osteoarthritis and chronic back problems with long-term exposure.
2. Prohibit or limit electronic device use while driving.
With the increasing use of cellphones, distracted driving has become a growing problem in the U.S. The Federal Motor Carrier Safety Administration (FMCSA) currently prohibits the use of hand-held cellphones while transporting. The use of hands-free devices is still permitted. However, these devices can still distract drivers and are probably not any safer. The use of hands-free devices has been associated with motor vehicle collision rates that are similar to what has been seen for drivers who use hand-held devices.
Many trucking companies have taken steps to limit cellphone use among drivers. Some employers have even banned the use of all electronic devices while driving. Drivers should be encouraged to pull over and stop if they plan to use a cellphone or other hand-held device. Distracted driving is a major cause of serious accidents, and truck drivers should also be on the lookout for drivers around them who may be driving distracted.
3. Stay awake.
In addition to distracted driving, another major threat to driver safety is drowsy-driving. According to the Centers for Disease Control and Prevention (CDC), 1 in 25 drivers report having fallen asleep while driving in the past 30 days. Risk factors for falling asleep at the wheel include not getting enough sleep every night, shift work with an irregular sleep schedule, an undiagnosed sleep disorder such as sleep apnea, and the use of medications that cause drowsiness.
Employers should actively take steps to make sure their drivers have a regular sleep schedule and are getting adequate sleep. Flexibility should be built into drivers' schedules to allow for breaks when they feel tired. Drivers also should be given sufficient time to meet deadlines and actively encouraged to pull over when they are tired. When employers are heavily focused meeting tight deadlines, it can push drivers to their limits, increasing the chances for a serious accident. Although motor vehicle crashes may appear to be uncommon occurrences, it is well worthwhile to take preventive measures as the consequences can be costly when they do happen.
4. Consider important preventive screenings.
Sleep apnea, a common cause of drowsy driving, has been a major topic of discussion in recent years. Drivers with sleep apnea are known to have increased accident rates compared to drivers without sleep apnea. Major risk factors for sleep apnea include obesity, high blood pressure, having a large neck circumference and daytime sleepiness. The diagnosis of sleep apnea usually is confirmed with an overnight sleep study. In many cases, testing can be performed in a patient's own home without the need to go to the hospital.
When drivers with sleep apnea are adequately treated, it reduces daytime sleepiness, and improves overall concentration and awareness. It also can reduce blood pressure and decrease a driver's overall risk of having a heart attack or stroke. Many employers are starting to offer routine sleep apnea screening for their employees to help reduce accident risk and improve overall worker health.
5. Encourage a healthy lifestyle.
When on the road for long periods of time it can be challenging to exercise regularly and eat a healthy diet. Drivers should strive for at least 150 minutes of moderate exercise activity, such as brisk walking, each week. Exercise schedules often can be planned before a driver sets off on a trip. Preplanning and sticking to a routine can help improve compliance with regular physical activity recommendations.
Employers may consider instituting programs in which they monitor how many steps their drivers are taking each day using electronic devices, such as cellphones and electronic fitness trackers. Regular exercise and a healthy diet not only decrease the risk of heart disease, diabetes, cancer and other health issues, it also improves concentration and awareness on the road, and can reduce chances of motor vehicle collisions.
6. Terminate tobacco use.
For those who use tobacco products, smoking cessation is the single most important thing one can do to improve overall health and well-being. Employers should strongly encourage smoking cessation among their drivers. This may include offering incentives and rewards, as well as providing low-cost access to smoking cessation programs and medical providers. Quitting smoking is a difficult undertaking, and the chances for long-term success have been shown to be substantially improved with medical help and supportive services.
7. Be vigilant.
Although commercial drivers are required to obtain medical clearance to drive at a minimum of every two years, employers still should remain vigilant in monitoring the health of their workers. If an employee has unexpectedly been out of work for an extended period of time, this could be a sign that a driver may have a significant underlying medical problem. If an employer has concerns that an employee may have developed a new medical condition that could impair their ability to drive, the employer can request that the driver undergo a return-to-work or fitness-for-duty medical evaluation to ensure that they are safe to drive and meet medical guidelines. Having pre-established protocols in place for how to handle medical leave and return to work after an absence can be a valuable resource for employers.
At the end of the day, employers and drivers should work together to identify and address specific health needs and concerns as they arise. A culture of safety and partnership can go a long way toward maximizing the productivity of an organization. There are many hazards on our roadways, and it's important to remember that the biggest threats to health and safety are still some of the most obvious and well-known hazards. It's important not to underestimate the importance of the basics, such as wearing a seatbelt and quitting smoking. Tackling these key issues will improve the health and safety of drivers, and the community as a whole.
Scott Riester, M.D., Ph.D., sees patients in Occupational Medicine in Albert Lea and Austin, Minnesota.