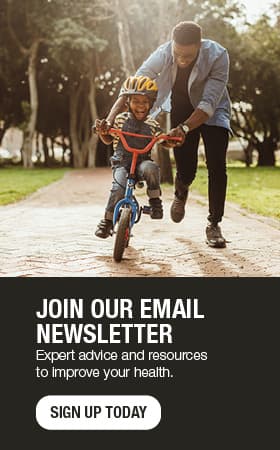 6 most common types of chronic pain treated by neurosurgeons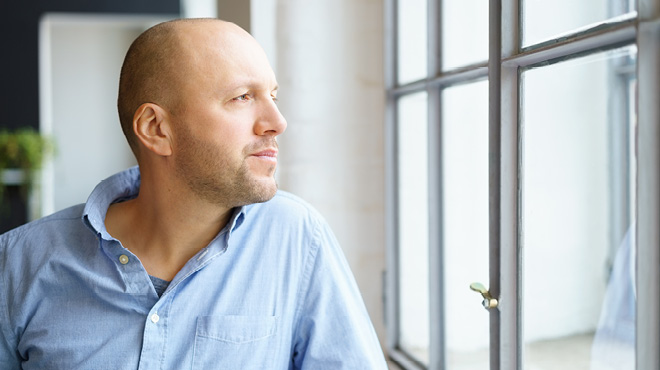 Nearly 100 million Americans suffer from chronic pain, which is pain that persists for three months or longer. It can occur after an injury, or without apparent damage or previous injury to the body.
Living with chronic pain can significantly affect your relationships and quality of life, as well as your physical and mental health. It also can affect your mobility, independence and ability to work.
Here are the 6 most common types of chronic pain are assessed and treated by a neurosurgery care team:
1. Back and neck pain
The most common type of chronic pain is low back pain, and it is the most frequent reason that people see a health care provider or miss work. Most people have back pain at least once in their lives. For most people, back pain is a short-term annoyance, but for others, it can be a disabling, long-term condition.
Conditions commonly linked to chronic back pain include:
Bulging or ruptured disks
Disks act as cushions between the bones, or vertebrae, in your spine. The soft material inside a disk can bulge or rupture, and press on a nerve. However, you can have a bulging or ruptured disk without back pain. Disk disease often is found incidentally when you undergo spine X-rays for some other reason.
Arthritis
Osteoarthritis can affect the lower back. In some cases, arthritis in the spine can lead to a narrowing of the space around the spinal cord, which is a condition called spinal stenosis.
Skeletal irregularities
Back pain can occur if your spine curves abnormally. Scoliosis, which is a condition where your spine curves to the side, also can lead to back pain but generally only if the scoliosis is severe.
Osteoporosis
Your spine's vertebrae can develop compression fractures if your bones become porous and brittle.
Degenerative disk disease
As you age, the soft disks between your vertebrae begin to dry out and shrink. This narrows the space between the vertebrae, which makes the spine less stable and decreases its flexibility. This can cause pain, weakness or numbness.
Depending on the cause of your pain, a neurosurgeon may recommend a surgical procedure such as a laminectomy, spinal fusion or diskectomy to repair damage or relieve pressure on your spine.
2. Facial pain
Trigeminal neuralgia is a chronic pain condition that affects the trigeminal nerve, which carries sensation from your face to your brain. If you have trigeminal neuralgia, even mild stimulation of your face — such as from brushing your teeth or putting on makeup — can trigger a jolt of excruciating pain.
Trigeminal neuralgia initially may start as short, mild attacks but progress to longer, more frequent bouts of searing pain. Neurosurgeons usually can effectively manage trigeminal neuralgia with medications, injections or surgery.
3. Headache pain
Most people experience at least one headache in their lives. Headaches can range from mild to serious. If you experience cluster headaches, a neurosurgeon may be able to help.
Cluster headaches are sudden, severe and repetitive. The pain often is focused around one eye. Cluster headaches generally come at the same time every day for a period of time, usually from several weeks to several months. Then they stop for a period of time — months or even years — before striking again.
A neurosurgeon can possibly treat cluster headaches with vagus nerve stimulation, which involves the use of a device to stimulate the vagus nerve with electrical impulses. Implantable vagus nerve stimulators are approved by the Food and Drug Administration to treat epilepsy, cluster headaches and depression.
4. Pain after back surgery
Some people who previously had back surgery continue to experience pain. The Neurosurgery Team specializes in revision surgery, which is a surgery performed to correct the problems of an earlier spine surgery. This could include scar tissue formation, adjacent segment degeneration, hardware issues or failures, recurring herniated disks, pseudoarthrosis, flat back syndrome, or improper previous diagnosis or procedure.
5. Sciatica pain
Sciatica refers to pain that radiates along the path of the sciatic nerve, which branches from your lower back through your hips and buttocks and down each leg. Typically, sciatica affects only one side of your body.
Sciatica most commonly occurs when a herniated disk, bone spur on the spine or narrowing of the spine, or spinal stenosis, compresses part of the nerve. This causes inflammation, pain and often some numbness in the affected leg. Although the pain associated with sciatica can be severe, most cases resolve with nonoperative treatments in a few weeks.
6. Shoulder, arm or hand pain
Pain in your shoulder, or that radiates down your arm and into your hand, can be caused by an injury to your brachial plexus nerves. The brachial plexus is the network of nerves that sends signals from your spinal cord to your shoulder, arm and hand. A brachial plexus injury occurs when these nerves are stretched, compressed or in the most serious cases ripped apart or torn away from the spinal cord.
Minor brachial plexus injuries, known as "stingers" or "burners," are common in contact sports such as football. The most severe brachial plexus injuries usually result from auto or motorcycle accidents. Severe brachial plexus injuries can leave your arm paralyzed, with a loss of function and sensation. A neurosurgeon can explain surgical options, such as nerve grafts, nerve transfers or muscle transfers, to help restore function.
By Mayo Clinic Health System staff