Posted By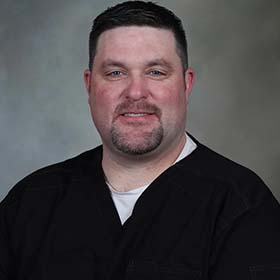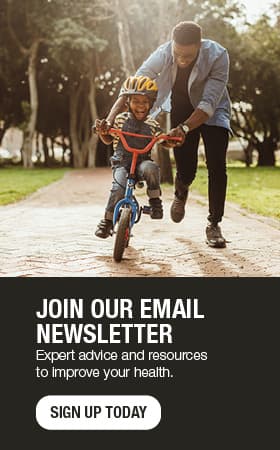 11 tips for keeping safe during hunting season
Being outdoors in the autumn can be a great way to get fresh air and exercise. For many, fall also means hunting season which can pose dangers, sending hunters to the hospital or worse. Heart attacks, injured backs and broken bones are among the most common medical emergencies in hunting.
I am a hunter and always need to remind myself to lead by example when I'm in the woods. Hunting can be a sport for all to enjoy. But we need to make sure that time outdoors isn't spoiled by some unfortunate accident.
Hunters should make sure they are properly educated about their surroundings and remember these tips:
1. Watch for heart attack warning signs.
One study of middle-aged male deer hunters found that the activities inherent to hunting — walking over rough terrain, shooting an animal and dragging its carcass, for example — significantly increased their heart rates. Although opinion varies, many health care providers caution that exercising at more than 85% of a person's maximum heart rate increases the risk of heart attack. Hunters unaccustomed to the strenuous hikes involved should take several breaks to rests.
2. Know that falls tend to be the most common cause of injuries.
Falls often happen when a hunter is up a tree and startled by animals there. Pay attention to your surroundings at all times.
3. Always check equipment and stands, and use safety belts to prevent falls.
Avoid permanent tree stands, as they are more likely to deteriorate. The average fall from a tree stand is about 15 feet. Injuries suffered from those heights can cause broken bones, paralysis or death.
4. Avoid alcohol.
Hunters are more susceptible to injuries, including frostbite and hypothermia, if they've been drinking.
5. Let family members know where you'll be hunting, and take two-way radios or loud whistles along in case help is needed.
A surprisingly large number of hunting accidents involve family members and friends who have gone out together, but they do not remember or know where their party has gone.
6. Learn some basic first aid before heading into the woods.
Basic first aid that you should know includes how to administer hands-only CPR, which consists of chest compressions, should a hunting partner have a heart attack.
I also recommend following these basic rules of safe firearms handling from the Minnesota Department of Natural Resources:
1. Treat every firearm as if it is loaded.
Never assume a firearm is unloaded. Place your finger on the trigger only when you're ready to shoot.
2. Always control the muzzle.
Keep your muzzle pointed in a safe direction, and remember that wherever the muzzle points is in the crosshairs. Don't overlook the possibility of a ricochet.
3. Be sure of your target.
You're responsible for knowing what's in front of your target, near your target and beyond your target. If you aren't certain about any of the three, don't take the shot.
4. Wear protective gear.
Hunters' eyes and ears are vulnerable to a number of potential hazards while hunting, so it's important to protect them. Firearms create a high-decibel sound that can damage hearing. The firearm also discharges small particles of the projectile, burning gas and other residue that can damage your eyes. Always wear safety glasses and ear protection.
5. Don't forget the blaze orange.
Blaze orange has made hunting safer. Spotting a hunter wearing camouflage is hard, but wearing blaze orange makes you visible to others hunting in the area.
Eric Grube, D.O., is an Emergency Medicine physician in La Crosse, Wisconsin.