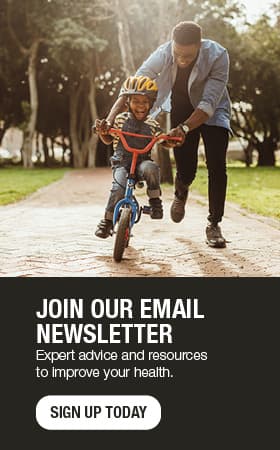 TIPS procedure likened to dealing with traffic backup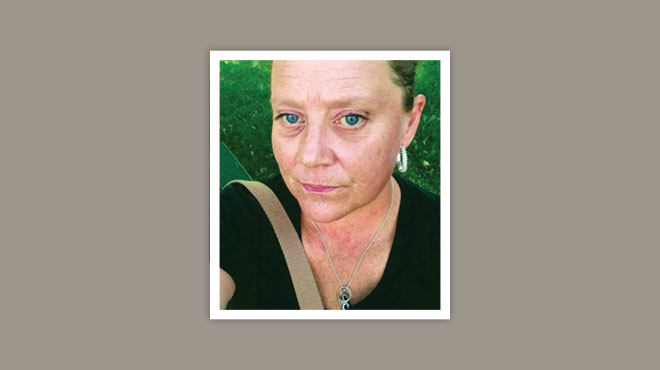 2020 has been a hard year for many people. For one Barron, Wisconsin, woman, it has felt like a roller coaster. In February, 44-year-old Megan Morgan was in the Emergency Department at Mayo Clinic Health System in Barron with a distended abdomen.
"People thought I was pregnant," says Megan. "I was very uncomfortable and had no energy."
Megan had a buildup of excess fluid in her abdomen that was a result of liver disease. Her disease was slowing the normal flow of blood through her liver and increasing the pressure on the vein that brings blood to the liver from her other organs. This increased pressure caused fluid to accumulate in her abdomen, a condition known as ascites.
The only way to drain the fluid and provide relief was a procedure called a paracentesis. This procedure involves sticking a needle through the skin to drain the fluid. The first time this procedure was performed in the Emergency Department, seven liters of fluid was drained from Megan.
Unfortunately, that wasn't the last time.
Megan required paracentesis procedure every two weeks, but her condition continued to worsen. Eventually, she required the procedure weekly. Timothy Berkseth, M.D., a general surgeon at Mayo Clinic Health System in Barron, would drain six to nine liters every week.
"It was exhausting," says Megan. "I would only feel well about three days each week before the fluid would return. I couldn't even bend over to put on my socks. It was hard to get out of the chair or roll over in bed."
Megan was referred to Joseph Wildenberg, M.D., Ph.D., an interventional radiologist at Mayo Clinic Health System in Eau Claire, for a procedure to help ― a transjugular intrahepatic portosystemic shunt, or TIPS, placement.
"The TIPS procedure and associated multidisciplinary care needed to treat liver disease is a relatively new offering in western Wisconsin," says Dr. Wildenberg. "We have been performing them in Eau Claire since 2018. Previously, patients had to go to Mayo Clinic in Rochester, Minnesota, for this treatment."
Interventional radiologists use medical imaging and minimally invasive procedures to diagnose and treat many conditions. "Most people can imagine an incision needed for surgery, but are amazed that we can do such a big procedure through an opening into a vein less than an inch long," says Dr. Wildenberg. "Many procedures performed by Interventional Radiology use this or even smaller needles."
During Megan's appointment, Dr. Wildenberg explained why she was experiencing the fluid buildup and her options: continue with paracenteses indefinitely, proceed with the TIPS procedure or be put on the list for a liver transplant.
"I compare the TIPS procedure to dealing with road construction on the interstate causing a long backup. The liver failure causes blood to back up, resulting in ascites or even bleeding into the gut," says Dr. Wildenberg. "The TIPS acts like a bypass road that allows the cars ― your blood ― to keep moving. This is all performed through a quarter-inch incision in the skin of the neck."
After hearing Dr. Wildenberg's explanation of the TIPS procedure, Megan was ready to move forward. "There are risks that I needed to think about, but I was willing to give it a try," says Megan.
Megan traveled to Eau Claire for the TIPS procedure on June 30. Dr. Wildenberg and team inserted a catheter into a vein in Megan's neck. Using an X-ray for guidance, the catheter was threaded into a vein in her liver. From there, Dr. Wildenberg created an opening between the veins in Megan's liver to reduce pressure on the portal vein. The procedure lasted about an hour, and Megan spent one night in the hospital under observation. She was able to go home the next morning.
"I felt OK after the procedure," says Megan. "But I noticed in the first few days that I wasn't retaining as much fluid. After about three weeks, I noticed that I was able to do things and move around a lot easier."
Dr. Wildenberg explains that a tapering off of fluid retention is expected. Instead of weekly paracentesis procedures to drain fluid, Megan only needed two in the first 10 weeks after the TIPS procedure, each with less than two liters of fluid drained, compared to six to nine liters drained before. Eventually, she should not retain enough fluid to require a paracentesis procedure.
"Megan is a very nice person, and I'm thrilled that she has done great," says Dr. Wildenberg. "I saw her in clinic for a follow-up appointment, and she seemed very happy with how things went."
Megan is pleased with her results so far, and she is looking forward to continued improvement. "I would highly recommend the TIPS procedure," she says. "When compared to where I was just a few months ago, it's a night-and-day difference. I'm so happy with Dr. Wildenberg and the entire staff."