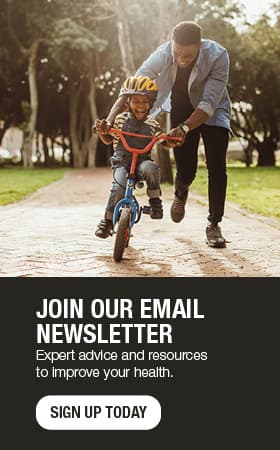 2-for-1 surgery: Hernia repair and prostate cancer removal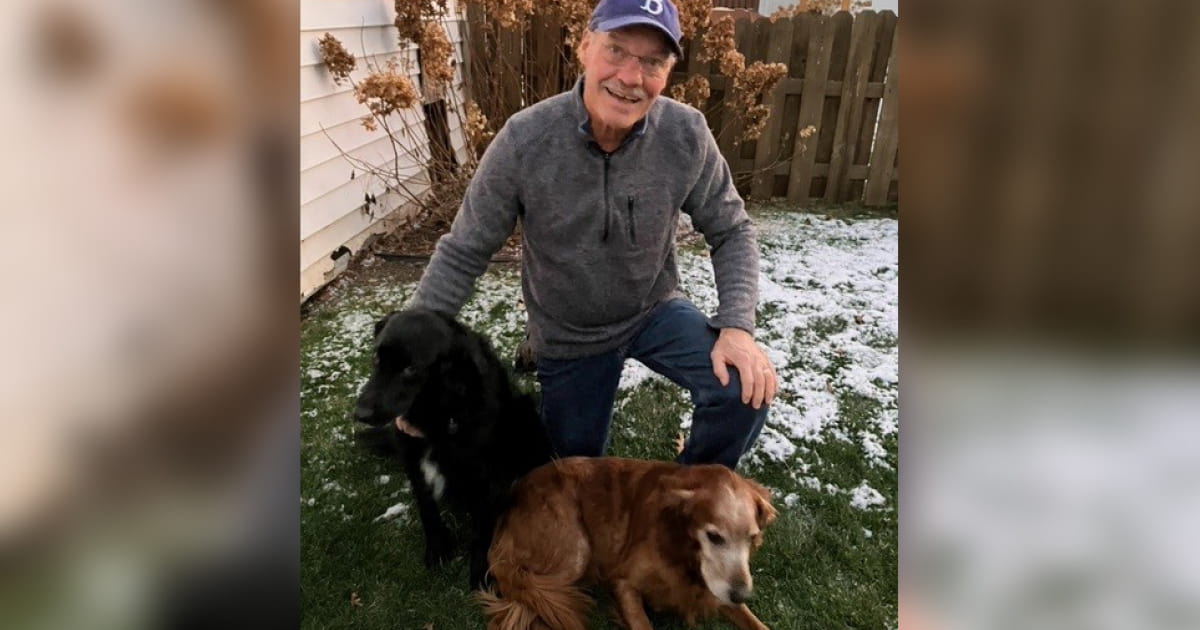 Bruce Simones has worn many hats in his life and likes to be busy. He's been a student, father, nurse, business owner, mentor, friend, grandfather and volunteer.
Today, the 74-year-old La Crosse, Wisconsin, retiree fills his days playing golf, spending time with his family and hiking his active dogs in the Hixton Forest. He also volunteers at a warming shelter for people who are homeless and delivers furniture to families in need with a nonprofit organization called The Exchange.
With so much on his plate, Bruce wasn't thrilled with the prospect of slowing down to get care for his prostate. A routine test showed that his prostate specific antigen (PSA) level was elevated, so he talked with his friend and Mayo Clinic Health System urologist, Dana Rademacher, M.D.
"A man's PSA level can be elevated for a variety of reasons, but it does help predict the risk of having prostate cancer. This is an important screening because prostate cancer generally doesn't cause any symptoms, so many men don't know they have it," explains Dr. Rademacher. "We discussed the options and decided that having a biopsy was best."
Dr. Rademacher performed a biopsy on Bruce's prostate in April 2022. It revealed that he had prostate cancer. A grading system is used to determine the aggressiveness of a person's prostate cancer. For cancers deemed lower-risk, health care teams often recommend a watchful waiting period. Often, surgery or radiation is recommended for people with higher-risk cancers. Bruce's score of Grade 2 placed him in the higher-risk category.
"At first, I was borderline on if I would get treatment. I'm in fairly good shape for my age and overall pretty healthy," says Bruce. "Dr. Rademacher encouraged me to have some type of treatment. I didn't want to have radiation, so I was referred to Dr. Pate for surgery."
That is Scott Pate, M.D., a Mayo Clinic Health System urologist who specializes in the surgical treatment of prostate cancer. Dr. Pate recommended a robotic radical prostatectomy to remove the cancer.
"Robotic surgery is the standard approach and used about 99% of the time for radical prostatectomies in the U.S.," explains Dr. Pate. "There are a lot of patient benefits, including a shorter hospital stay, less pain, less need for narcotics and less blood loss."
"I had a lot of questions going in, and Dr. Pate answered them all before I could even ask," says Bruce. "He spent a lot of time with me. He was really nice and confident. I just had this feeling that I was in good hands."
During his presurgery exam, Dr. Pate noticed that Bruce had a previously unknown umbilical hernia. This is when part of the intestine bulges through the abdominal muscles near the navel. Hernias may not cause any symptoms, but adults with umbilical hernias are more likely to experience a blockage of the intestine. Dr. Pate offered to fix the hernia at the same time as Bruce's prostate surgery.
"Adding the umbilical hernia repair during surgery only takes a few minutes," says Dr. Pate. "I offer it to patients requiring a prostatectomy due to the ease and because it could worsen or cause symptoms in the future."
Bruce decided to move forward with the "2-for-1" surgery but wanted to wait a few months so he could get in a few more rounds of golf.
"We picked October because the golf season would be wrapping up and it gave me time to heal before I would need to clean the warming center later on," Bruce says.
In early October 2022, Bruce prepped for his surgery, but had a unique request. Years ago, Bruce employed Brett May, a Viterbo University student who now is a certified registered nurse anesthetist at Mayo Clinic Health System. So Bruce asked if Brett could assist with his surgery. As luck would have it, Brett was scheduled that day and managed Bruce's anesthesia during his procedure.
"When I got into the operating room, it was so nice to see a friendly, smiling and familiar face," says Bruce. "It was a big comfort."
During the procedure, Dr. Pate maneuvered four interactive robotic arms equipped with surgical instruments to remove Bruce's prostate and repair his hernia. The robotic device allows a more precise response to the movement of the surgeon's hands, reduces blood loss and pain, and results in a faster recovery time.
"Mr. Simones' surgery and recovery were excellent and uneventful, just like we like them," says Dr. Pate. "He had a positive attitude both before and after the surgery, and I believe there is some power in positive thinking with his recovery."
While in college, Bruce worked as an orderly in the hospital and often placed catheters in male patients. After his surgery, he was the one with the catheter.
"What goes around, comes around. I know all about catheters and probably placed more than Dr. Pate in my life," he says with a laugh. "I was really amazed at how little blood there was in my catheter after surgery."
His recovery progressed quickly. And within days, Bruce was back to most of his normal activities. He is considered cancer-free and won't need any more treatment. And he's looking forward to his daily hikes and resuming his volunteer duties.
"I feel really good and had little discomfort," he says "I wouldn't say this was a pleasurable experience, but it was easy. Robotic surgery is unbelievable. It's just amazing what they can do these days."