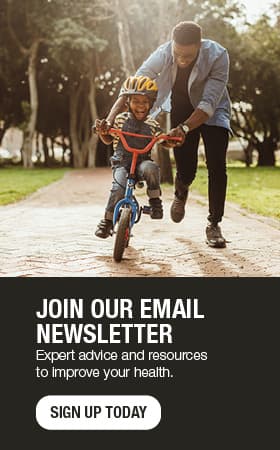 Eau Claire woman gives thanks for organ donation gift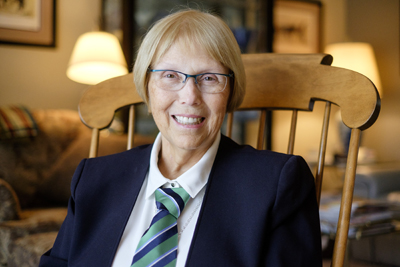 Every night Carol Allen says a prayer for a man she never met – but a man she owes her life to. His selfless choice to be an organ donor is the sole reason she's here today.
"The real hero in my story is a husband out in Pennsylvania who died and donated his liver to me," says Allen, 70, of Eau Claire, Wisconsin. "I'm sorry he died, but I thank him every day."
For years, Allen had been battling a rare autoimmune liver disease, exacerbated by a myriad of other health issues, including fibromyalgia, irritable bowel syndrome and anemia. She underwent what seemed like endless procedures –among them, 150 blood transfusions due to persistent bleeding – and required frequent hospitalizations and clinic visits. Her health grew more and more fragile, and her prognosis became grave.
"The doctors here in Eau Claire kept me alive," says Allen, who receives care at both Mayo Clinic Health System in Eau Claire and Mayo Clinic in Rochester, Minnesota. "I think I had every physician at Mayo Clinic Health System, and none of them would give up. They thought 'As long as you're fighting and you want to be here, we're going to hope that you get a liver transplant."
The night of December 25, 2012, Allen received the ultimate Christmas gift. The phone rang. A liver was available. She and her husband, Okie, made the harrowing drive to Rochester in a snowstorm.
"Okie and I were just scared stiff and yet we knew this was my only chance to live. They thought I probably only could've lasted another couple months at most," she recalls.
The 12-hour surgery was grueling but successful, and Allen is doing relatively well today.
"She has some minor health problems that she continues to battle, but the quality of her life has improved dramatically after her liver transplant," says Chris Roberts, M.D., an internal medicine physician at Mayo Clinic Health System in Eau Claire and Allen's primary doctor. "She has an excellent prognosis moving forward."
Before her transplant, Dr. Roberts saw Allen – whom he describes as a "gracious, wonderful lady that everyone enjoys seeing" – every week or two for two years. Now he sees her every three to four months.
Throughout her disease process, he communicated regularly with Allen's liver specialists at Mayo Clinic to manage her care along the way. Allen says she appreciated the seamless, streamlined care she received between Eau Claire and Rochester.
"I'm just the luckiest girl in the world to have such wonderful doctors, nurses and staff," she says. "The humanity, the spirit of kindness and the heart over there… They care so much about their patients. It's just unbelievable."
Given her experience, Allen encourages everyone to register as donors.
"Of course, we're all donors," she says. "Organ donation saved my life, and I'm so grateful for it. It's like being born again."
Likewise, Dr. Roberts hopes that Allen's case heightens the awareness about the importance of organ donation.
"If livers were more readily available, Allen would've been able to receive a liver a year or two sooner. There were some real battles she had to fight with her health in those two years. Organ donation is very, very important."
Visit Donate Life for more information about organ donation and to register to be an organ donor.