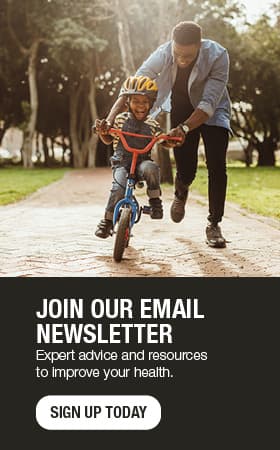 A patient's perspective on Patient Online Services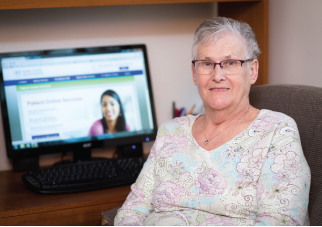 Computer care
Gertrude Een, 74, has lived in Owatonna since 1958. She is widowed, but says her entire family lives close by.
Een has taken charge of her health care. She uses the patient portal to view her health records, review test results and contact Eleanor Vita, M.D., her family physician at Mayo Clinic Health System in Owatonna.
"Patient Online Services is a great thing," says Een. "I usually check it on my computer to get my lab results right away. Plus, I can see when my upcoming appointments are scheduled."
"When I was going for physical therapy, they needed to see my MRI, so I just pulled that up on my computer, made a copy, and showed it to my physical therapist," says Een. "It's so nice because they've got all my health history on the portal and I can compare results from year to year."
Keeping in touch
"Dr. Vita is wonderful," Een says. "I have sent her messages through the portal, and it worked well. She gets back to me pretty quickly."
"A lot of times, when patients are on the portal, I can send them lab results through that instead of sending them a letter," says Dr. Vita. "I like the portal because our patient load is quite high. Sometimes it's difficult for patients to get in touch with us over the phone, so being able to talk directly with them over the portal is more personal. I can contact them any time."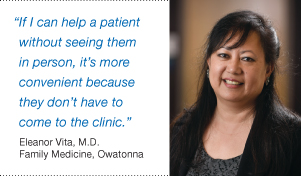 Dr. Vita says many patients contact her through the patient portal to see if they need to see her or not. "If I get that message, I have a few questions to ask and I might order them a prescription," she says. "But if I'm not sure of their condition, I can tell them to make an appointment with me."
Making things easy
"The best thing about the patient portal is that I can get lab results quickly, and I don't have to wait for a phone call," says Een. "So when they do call me, I've already seen the results and can
ask questions."
"If I can help a patient without seeing them in person, it's more convenient because they don't have to come to the clinic," says Dr. Vita. "That's a great advantage of using the portal."
---
Health Information Access 24/7
Mayo Clinic Health System offers Patient Online Services, a secure and convenient way to access your health information.
On the password-protected portal you can view portions of your health records, including lab results and clinical notes, as well as pay your clinic bill using a secure interface.
Registration is easy
To register, visit mayoclinichealthsystem.org. You'll need your Mayo Clinic patient number, which is located on your billing statements and any previsit questionnaires, and an email address to create an account.
For assistance setting up an account or using Patient Online Services, call the support line at 1-877-858-0398.