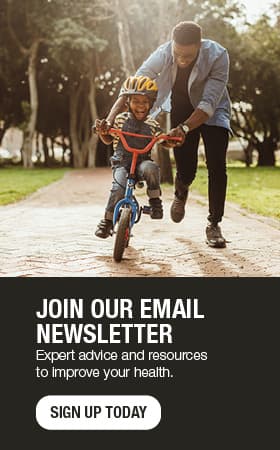 Student makes helicopter model with help from Mayo Clinic Medical Transport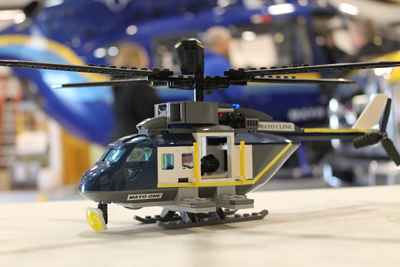 When fourth grade students in Cameron Elementary School in Cameron, Wis. were assigned a project about maintaining good health, Logan Crawford knew exactly what he wanted to do: build a model of a Mayo One helicopter.
Logan's Mayo One helicopter is made entirely out of Legos. His mother, Lori Crawford, helped make personalized stickers with the Mayo Clinic logo and Mayo One written on them. He then researched the Mayo helicopters and pilots.
"Putting the helicopter together was the most fun," says Logan.
After completing the project, Logan still was curious about Mayo One, so Lori reached out to Mayo Clinic Medical Transport with Logan's questions. Joel Kozlowski, director of operations and pilot for Mayo Clinic Medical Transport, was more than happy to answer some of the questions Logan had about flying helicopters.
"I've always known I was going to be a pilot," says Kozlowski. "Because of that initial dream as a kid, my whole life as an adult was focused on making the dream a reality."
When he grows up, Logan wants to be a pilot flying planes or helicopters, like Kozlowski.
"We live across from an airport, so he sees a lot flying over our house," says Lori. "It's really neat where we live, and I think Logan's excitement to be a pilot stems from that."
Kozlowski was able to answer some of Logan's questions, including what the most important part of his job is as a Mayo One pilot.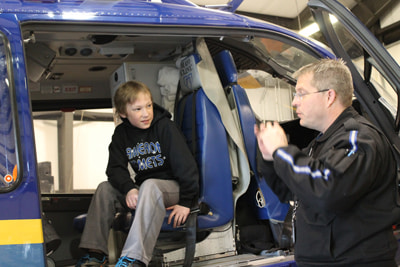 "The most important thing I do in my job is either flying safely or writing policies and procedures for our pilots that help them fly more safely," says Kozlowski.
When asked what he wanted to ask the pilot most, Logan says, "If I could get a ride in the helicopter!"
While he didn't get a ride, Logan and his parents, Lori and Jim, were able to meet Kozlowski and get a tour of the Mayo One helicopter at the Chippewa Valley Regional Airport.