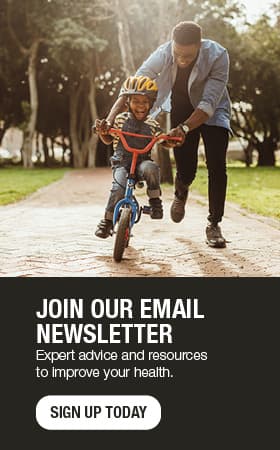 Check Symptoms tool evaluates COVID-19, strep throat symptoms
Topics in this Post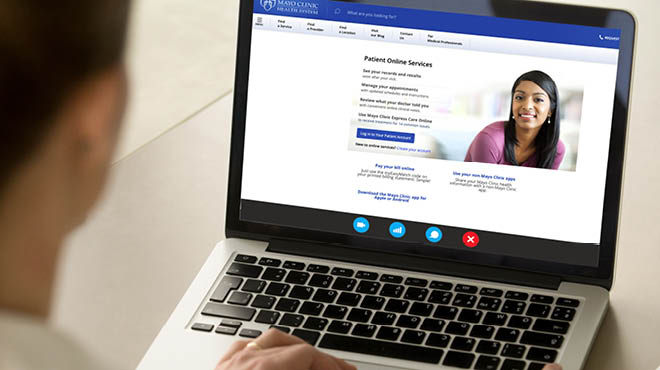 During the COVID-19 pandemic, you and your family may have questions about getting COVID-19 testing. One option has been to call the COVID-19 Help Line.
There is another no-cost option available in Patient Online Services on the web and through the Mayo Clinic app: the Check Symptoms tool. You'll be asked to answer the same questions you would be asked if you called the COVID-19 Help Line, but you can do this anytime while you are logged in to Patient Online Services. You will then see care recommendations ranging from home care options to a request to get a COVID-19 test. The COVID-19 testing process will include a group A streptococcus (strep throat) assessment and testing when indicated for all patients ages 3 to 75.
The tool is available to Mayo Clinic patients who have a home address in Iowa, Minnesota or Wisconsin.
Using the Check Systems assessment tool
To use the Check Systems assessment tool, navigate to Check Symptoms in Patient Online Services, and select the Coronavirus button. Then follow the instructions to answer the assessment questions.
When you've answered all the questions, care recommendations will be provided. After reviewing the provided care recommendations, select "I Accept This Recommendation." If a COVID-19 test is recommended, information will be provided to you about the process for testing.
Log in to your portal account from the web or through the Mayo Clinic app:
Go to the Get Care Now section of Patient Online Services on the web or the Mayo Clinic app.
Select Check Symptoms.
After you read the information about Check Symptoms, select the Coronavirus button.
Answer the questions and review the care recommendations. If your care recommendation is to have a test, review the information on the screen for testing details.
Selecting "I Accept This Recommendation" lets the system know that you have completed Check Symptoms. If the testing site nearest to you offers appointments you will be given the option to schedule a test through the Check Symptoms assessment tool.
Patients can complete an assessment once every 24 hours.
Submitted Information becomes part of your health record
When you use Check Symptoms to assess your COVID-19 symptoms, the information you submit to get care recommendations is added to your health record. Avoid using this tool to find out care recommendations for people other than yourself.
Get a Patient Online Services account
You can easily create an account if you don't have one by going to Patient Online Services and clicking on "Create your account." You also can download the Mayo Clinic App from the Apple and Google Play app stores.
Learn more about the pandemic on our COVID-19 webpage and Hometown Health blog.
Topics in this Post