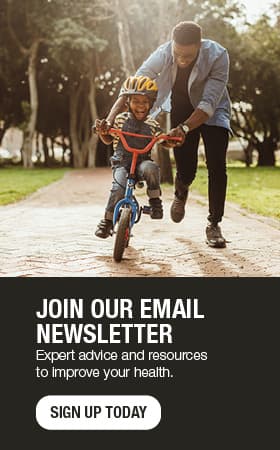 Check Symptoms evaluates RSV, upper respiratory illness symptoms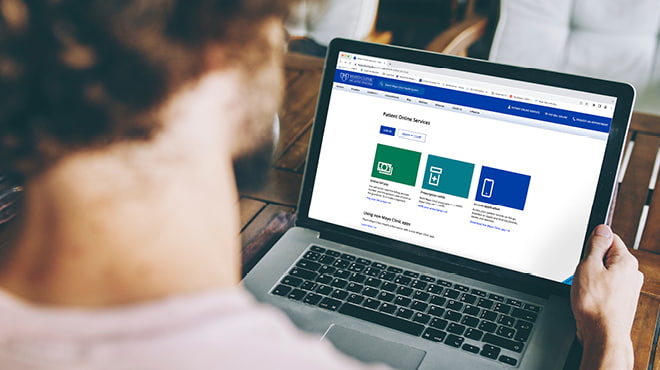 Updated March 7, 2023
With increased flu and respiratory syncytial virus (RSV) cases across the U.S., you may wonder if you should be tested. Remove the guesswork and get expert advice using Check Symptoms available in the patient portal.
When using Check Symptoms, you'll answer a series of questions about the symptoms you're experiencing. These are the same questions you would be asked if you called the Mayo Clinic Nurse Line. But you can avoid any wait time on the phone and do the assessment anytime it's convenient for you. After completing the online assessment, if testing is recommended, you can use online self-scheduling to book a test.
For most people, respiratory illnesses can be treated at home. Because confirming an infection often doesn't change treatment plans for the illness, tests for infections, such as influenza and RSV, are recommended only for those at high risk for severe illness.
Using Check Symptoms
Follow these easy steps to use Check Symptoms at a time and place convenient for you:
Log in to your patient portal account from the web or through the Mayo Clinic app.
click on "Appointments" or "Schedule Appointment.
Select "Check Symptoms."
Choose "COVID-19, Cold, Strep, or Flu-like Symptoms Screening."
Answer the questions, then review and follow the care recommendations.
Check Symptoms is available to patients who have a Mayo Clinic primary care provider and have a home address in Arizona, Iowa, Minnesota or Wisconsin.
Beyond respiratory symptoms
In addition to respiratory illnesses, you can use Check Symptoms to assess other symptoms you're experiencing, such as:
Anal or rectal concerns
Back pain
Bug bites and insect stings
Digestive concerns, including diarrhea, constipation, nausea and vomiting
Ear or hearing concerns
Genital problems
Mood concerns due to depression or anxiety
Mouth problems
Pain or injury to a hand, arm, foot, ankle or knee
Pink eye
Sexually transmitted diseases or infections
Skin rash
Sore throat
Stomach pain
Stuffy or runny nose
Urinary pain
Vaginal bleeding or menstrual concerns
Wounds, such as cuts, scrapes or wound healing
Your health record
When you use Check Symptoms, the information you submit to get care recommendations is added to your health record. This can affect future medical treatment. Be sure to log into the patient portal account of the person who's having symptoms. Or, if you have caregiver access, select the correct patient's name from the top right drop-down menu.
Patient portal account
You can easily create an account if you don't have one by going to the patient portal and clicking on "Create your account." You also can download the Mayo Clinic app from the Apple and Google Play app stores.
By Mayo Clinic Health System staff