Need to make an appointment?
Rehabilitation Therapies
Rehabilitation at Mayo Clinic Health System in New Prague blends the experience and knowledge of several rehabilitation specialties to help inpatients and outpatients of all ages return to the most normal, active and satisfying life possible. A multidisciplinary team of experts, including licensed therapists and staff, collaborate on your care to give you exactly the care you need.
For more information, visit a rehabilitation specialty below.
New Prague resident Bob Scripture talks with John Masberg, Physical Medicine and Rehabilitation, about his experience as a patient at Mayo Clinic Health System after suffering a stroke.
Locations
Rehabilitation Services
504 Sixth Ave. NW, New Prague, MN 56071
Hours:

Mon-Fri:

8:00 AM - 4:30 PM

Staff are available to schedule appointments over the phone during the time listed above.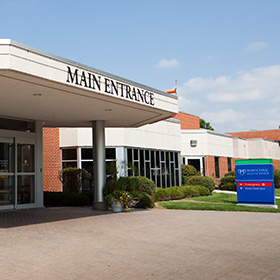 Hospital
301 Second St. NE, New Prague, MN 56071
Hours:

Mon-Fri:

8:00 AM - 5:00 PM

Hours subject to change on holidays.