Need to make an appointment?
Physical Medicine & Rehabilitation
Physical Medicine & Rehabilitation in New Prague
Physical Medicine & Rehabilitation in New Prague, Minnesota, provides integrated care for your muscles, bones and joints, combining diagnosis, treatment, education and rehabilitation. Physical medicine physicians, called physiatrists, are experts in nerves, muscles, tendons and bones. Our goal is to help people with disease or injury remain as active as possible.
After learning about your condition, our providers will offer tools and resources to manage your condition. Together, you will create an individualized plan to restore movement and function, using nonsurgical treatment options as a first choice, which can include therapeutic exercises, medications, a variety of injections or assistive devices.
Coordinating your care
To determine an accurate diagnosis to develop successful treatment options for you, Physical Medicine & Rehabilitation providers may use medical history, physical exams and other diagnostic testing.
We have direct access to our local providers and specialists at Mayo Clinic. To maximize care, we may refer you to specialists on these teams:
Neurosurgery
Orthotics
Pain Management
Prosthetics
New Prague resident Bob Scripture talks with John Masberg, Physical Medicine and Rehabilitation, about his experience as a patient at Mayo Clinic Health System after suffering a stroke:
Locations
Hospital
301 Second St. NE, New Prague, MN 56071
Hours:

Mon-Fri:

8:00 AM - 5:00 PM

Hours subject to change on holidays.
Providers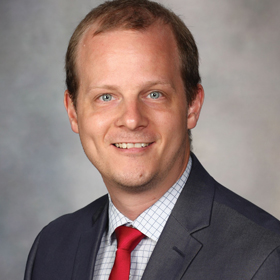 Wade Johnson, D.O.
Orthopedics & Orthopedic Surgery, Physical Medicine & Rehabilitation, Sports Medicine