Show Your Heart Some Love
Cardiac Rehabilitation in La Crosse
If you have a history of cardiovascular disease, cardiac rehabilitation can help you make lifestyle changes that may improve your health and reduce the risk of future problems. In fact, after a heart attack or heart surgery, your risk of death is reduced by approximately 25% if you participate in cardiac rehabilitation.
Don't let your age hold you back from joining a cardiac rehabilitation program. People of all ages can benefit from cardiac rehabilitation.
This program is a multifaceted and multidisciplinary approach to overall cardiovascular risk reduction. Cardiac rehabilitation is designed to help you maintain a healthier heart through supervised exercise sessions and health education.
Medicare and personal insurance may cover all or part of the cost of your cardiac rehabilitation. We recommend you find out what will be covered by your individual plan.
Cardiac Rehabilitation is located on the first floor of the Hospital Building along the main North-South corridor adjacent to the Market Place entrance.
Locations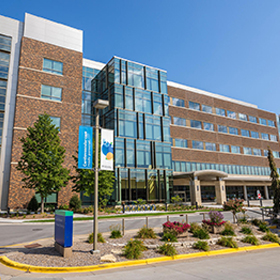 Campus Map (PDF)
Hospital
700 West Ave. S., La Crosse, WI 54601
Hours:

Mon-Fri:

7:30 AM - 4:00 PM