Need to make an appointment?
Women's Health
Mayo Clinic Health System offers care for the unique health needs of women, from adolescence through adulthood. We'd like to be part of your wellness journey.
Meeting your health care needs as a whole person is important, which is why we want to hear about your concerns and answer your questions. The various women's health services can help you manage your health at every stage of life.
Explore women's health services that are available in Glenwood City:
Locations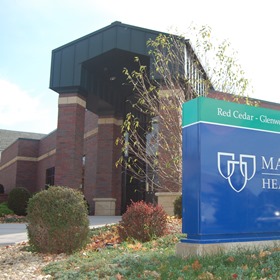 Clinic
219 E. Oak St., Glenwood City, WI 54013
Hours:

Mon-Tue:

7:45 AM - 4:30 PM

Thu:

7:45 AM - 4:30 PM

Note: Patient visits on Wednesdays and Fridays will be completed virtually or rescheduled to a different location.
Related Upcoming Classes and Events View More